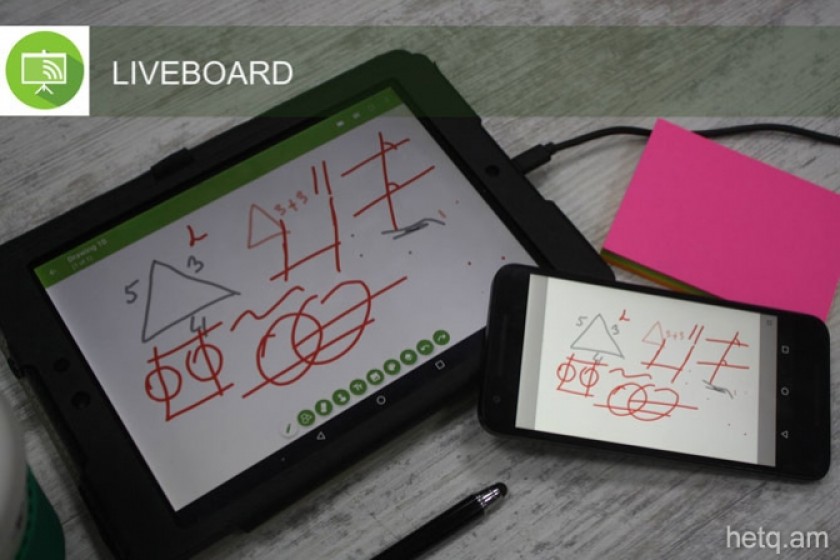 Armenian Start-Up LiveBoard: Visualizing and Sharing Ideas on Virtual Chalkboard
The LiveBoard application, which reminds one of a real chalkboard, allows the user to visualize ideas, share them with others, and simultaneously work remotely on the chalkboard by making changes or additions.
The main objective of the board is to facilitate the process of holding meetings and conferences, discussing ideas and visualizing them by drawing, if necessary.
"Research shows that people get the information they need mostly through visual images. In case of general meetings or explaining something, people often need a chalkboard to make the idea visually clear. Many people now have to work remotely or join meetings when traveling, using different ways. LiveBoard makes this process easy. Users don't have to place a camera somewhere or adjust it to the changes. They simply download the app, share the board and simultaneously work on it. Moreover, nothing is lost, because LiveBoard remembers all the changes, and it's possible to go back and forth to find the required change, " says Yerem Khalatyan, co-founder and director of the start-up.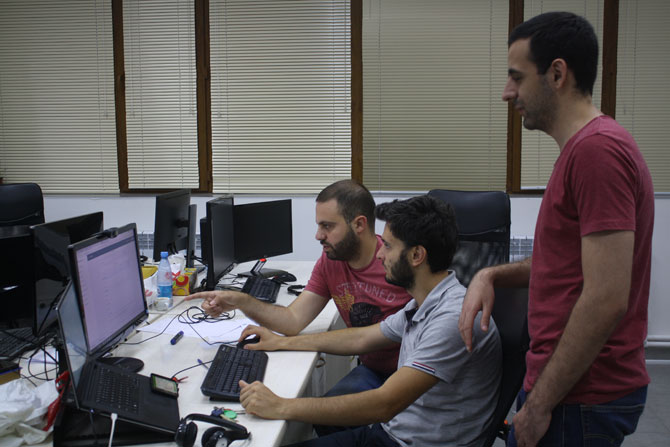 Due to the automatic image recognition, the user, for example, can paint an image resembling a circle, and the board will instantly recognize and make it a full circle. It is possible to change colors, font sizes, and send messages. In case of simultaneously working on the board, the initiator is able to manage the other members' possibilities of making changes. This tool is mainly provided by other similar applications as a paid service.
"We've created this app to have a tool to facilitate our work. Remote communication is very common, especially for programmers, and this would make communication easier. Then the initiative got an educational profile. In 2016, LiveBoard was included in One Computer, One Student pilot program and placed on Armtab Tablets, distributed to more than 700 second grade schoolchildren in Vayots Dzor Province. In fact, this is a test run, and most of the teachers are not ready yet to work like this, but this problem will probably be solved after having some experience. It's important that it allows you to work at school and at home, sharing the board with friends and working simultaneously. LiveBoard can also be used in the absence of the Internet, but in this case, there are many limitations: only up to ten users can join and everyone should be in the same room. After the educational experience, we decided to expand the original idea and make it a tool of global cooperation. Soon, perhaps at the end of this month, voice communication options will be added," says Yerem.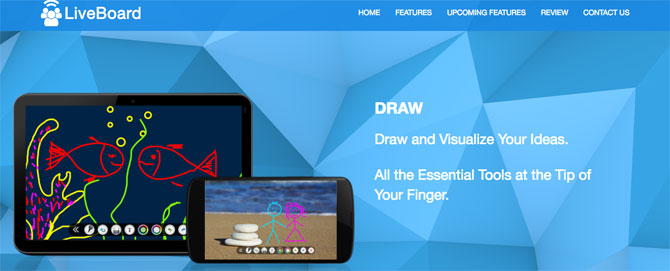 Co-founder Tigran Barseghyan adds: "In the future, we plan to create an intelligent search engine. No other similar applications have it now. After finishing the meeting, participants will be able to search for a phrase and find the necessary part of the discussion. The application already allows to record the speech and attach it to the board on which the work has been done. This is especially good for educational platforms, and adding voice communication will make it one of the best opportunities for distance learning."
The co-founders say having begun implementing the idea with an app for mobile phones and tablets is an advantage. Soon, it will be possible to use it by computer as well. Unlike other tools, LiveBoard is also usable in cases of a weak Internet. The app has one more highlighted advantage: The Palm Rejection functionality is free. This means for Android and IOS systems it's possible to put a hand on the tablet and draw the necessary image without leaving unwanted "traces".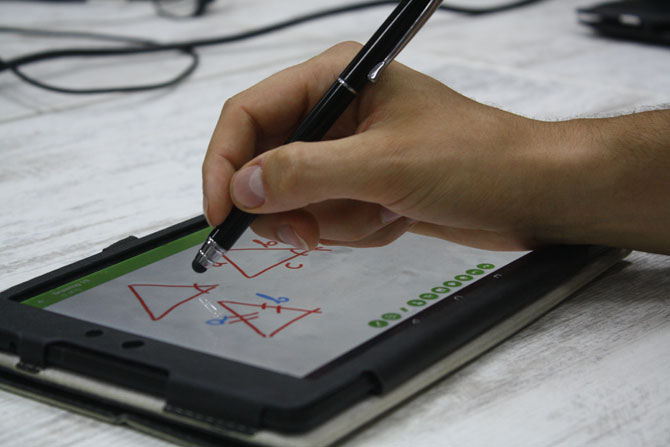 The app now has around 85,000 downloads, and 20,000 monthly active users, mainly from the United States, Europe - especially Spain, France, Germany - as well as India.
The team has recently been selected by the Startup Wise Guys accelerator in the Eastern Europe to participate in a competition in Riga. 25 selected startups participate in it. Eleven will be invited to participate in the actual acceleration program for three months and will receive the first investments.
If you found a typo you can notify us by selecting the text area and pressing CTRL+Enter