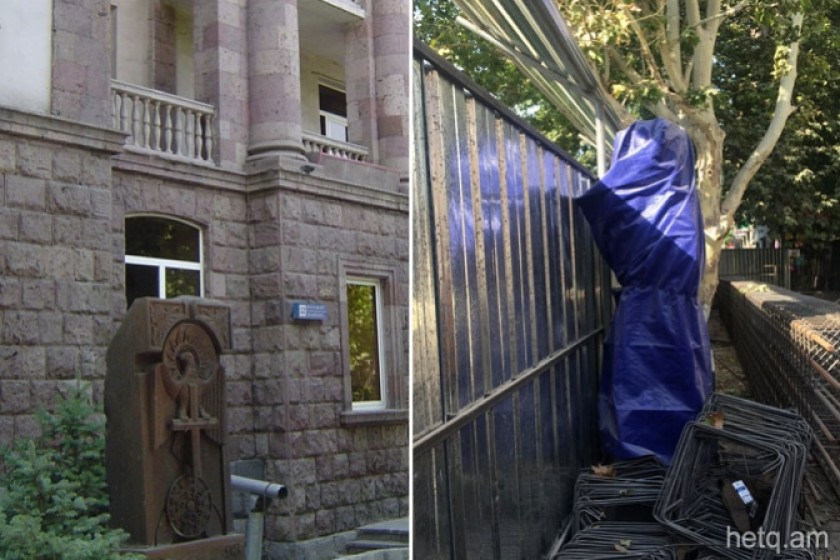 Is Monte Melkonian Memorial Safe? Yerevan State University Guesthouse to Become Hotel
In yet another blow to what remains of Yerevan's architectural past, a company owned by the son of a member of parliament wants to turn the Yerevan State University guesthouse, located at 52 Mashdots Avenue (Prospekt), into a hotel complex.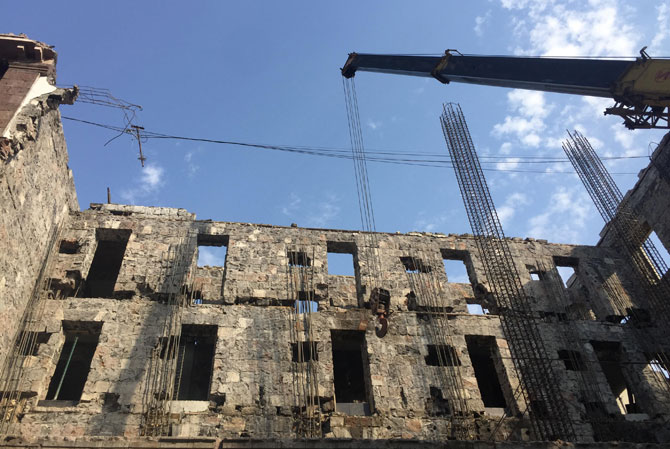 Outside the two-story guest house, once used as a university dormitory, there's a smallstone cross memorial dedicated to Monte "Avo" Melkonian, an ASALA leader who fought and died in the Artsakh War.
The Yerevan Municipality has granted the building contractor permission to temporarily remove the statute during construction, with the stipulation that it be reinstalled at the same location.
This reporter visited the site. The statute was still there, covered by plastic sheeting, while work progressed all around.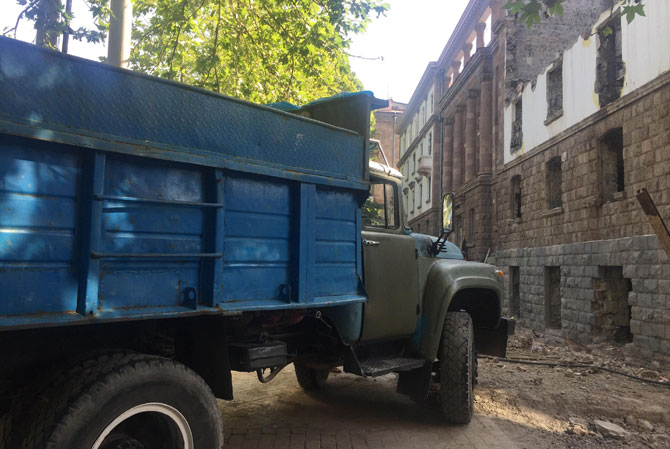 Samvel Khachatryan, director of the Sam Kar Shin construction company, says that in the blueprints for the new hotel there's a special spot reserved for a Monte Melkonian stone cross. He just doesn't know if a new one will replace the one that has stood outside the guest house for so many years. (Melkonian died in 1993)
"I can't say which memorial will be outside the new hotel, but I think there'll be a much better one," said Khachatryan, adding that the existing one is safe where it is.
He denied reports that trees on the site have been illegally cut down.
EsEr Hotel, the company building the new hotel, is owned by Stanislav Hambardzoumyan, the 21-year-old son of MP ArkadiHambardzoumyan from the ruling Republican Party of Armenia.