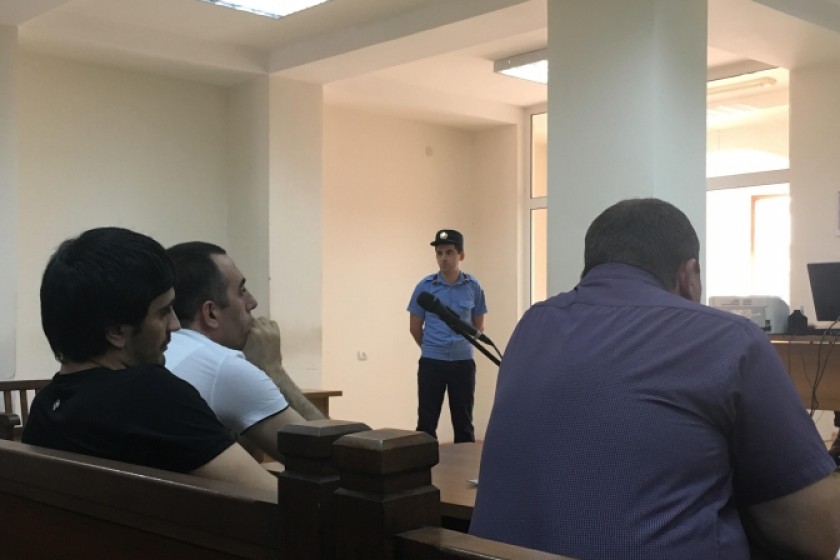 Police Eyewitness Testifies at Sari Tagh Public Disorder Trial
By Amalya Margaryan
A police official testified at today's trial of Sargis Arabajyan and Karen Vanoyan, charged with public disorder during clashes with police on July 19,2016, in the Sari Tagh neighborhood of Yerevan.
When questioned by Judge Anna Danibekyan, police official Edgar Karapetyan said he did not see defendant Arabajyan throwing rocks at the police on the day in question.
The incident occurred following the seizure of a Yerevan police building by a group calling itself Sasna Dzrer. Hundreds of residents had gathered near the area and were later set upon by the police using stun grenades.
Karapetyan testified that some in the crowd were cursing at the police, who had arrived to restore public safety, and that a scuffle ensued, during which some demonstrators threw rocks at the police.
When asked by Arabajyan's lawyer if he would have remembered if the defendant had thrown a rock, Karapetyan said yes.
The next trial date was set for August 25.