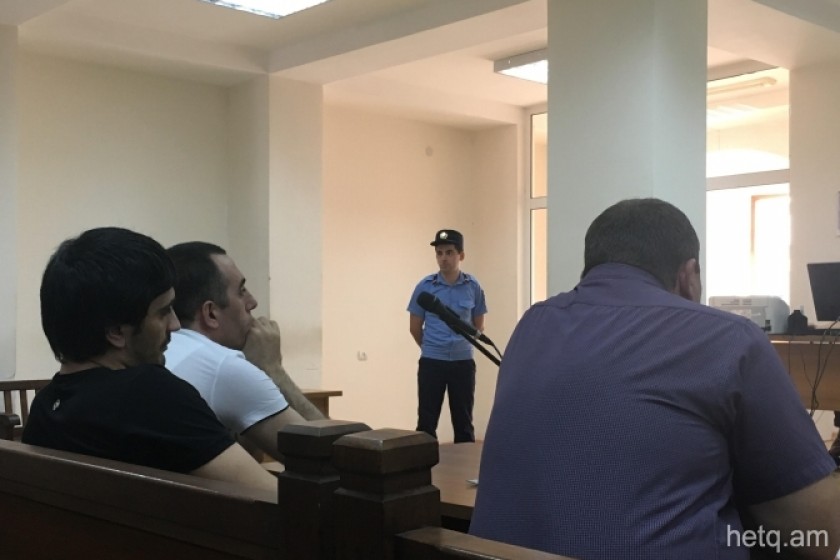 Sari Tagh Trial: Defense Attorney Says Police Eyewitness Was Not There
By Amalya Margaryan
At today's session in the ongoing trial of Karen Vanoyan and Sargis Arabajyan, charged with assaulting police officers on July 19, 2016, during a public gathering in support of the seizure of a Yerevan police building by the Sasna Dzrer group, the defendants' attorney claimed a police prosecution witness was never present at the scene.
In court, attorney Liparit Simonyan said the police official, Karen Vanyan, who testified in court that he did not see the defendants on the day in question, and could not identify them as any of the people throwing rocks towards the police, was nowhere near the site of the clash and his testimony should be thrown out.
The court has another twenty potential eyewitnesses to summon for questioning.
The next court date is September 15.