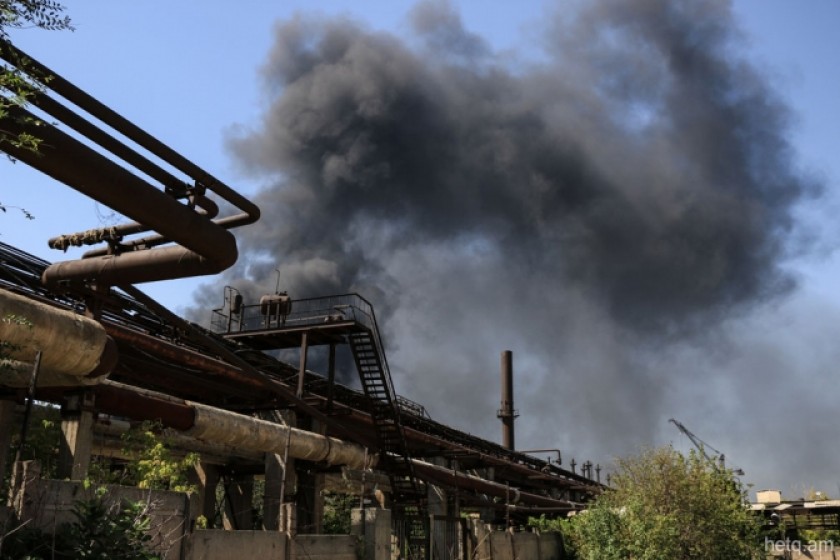 Nairit Fire: Ministry Advises Area Residents to Close Doors and Windows
Firefighters continued to battle the blaze at the Yerevan's Nairit chemical plant last night.
Armenia's Ministry of Emergency Situations reports that fires in three of the four ethanol alcohol storage tankers have been extinguished.
The Ministry of Health reports that no one has yet been injured by the fire which erupted yesterday, causing clouds of black smoke to billow over parts of Yerevan.
The ministry advises people in the immediate area to close their doors and windows if the smoke and stench is intolerable.