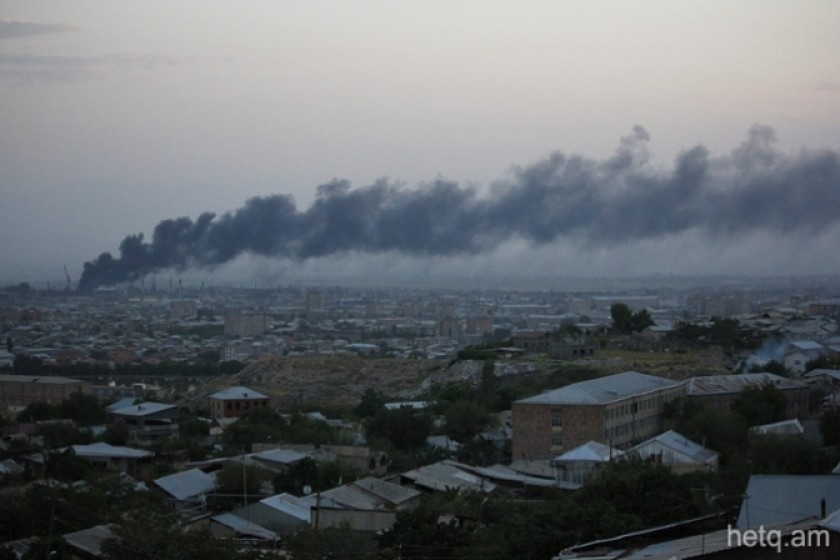 Nairit Fire: Higher Level of Some Pollutants but Still Not Dangerous, Says Ministry
According to a statement released by Armenia's Ministry of Nature Protection, active air samples taken near the scene of the fire at Yerevan's Nairit chemical plant between 2:30 p.m. and 3:00 p.m. showed nitrogen dioxide levels 1.6 times higher than "borderline permissible" and sulfur dioxide levels at 1.6 above borderline.
Of the six passive testing machines in the area, five showed higher levels of sulfur dioxide (1-4.8 times above borderline permissible.
All six showed nitrogen dioxide levels ranging from 2.1-6.0 times above borderline permissible levels.
According to a 2008 Armenian government decision, dangerous levels of pollutants in the air were set at 20-29 times "borderline permissible" for two days or more; 30-49 times borderline for eight hours or more; 50 times borderline for two hours or more.
The ministry says yesterdays recorded levels are far below the levels specified as harmful and any pollutants released during yesterday's fire pose no immediate danger to humans.