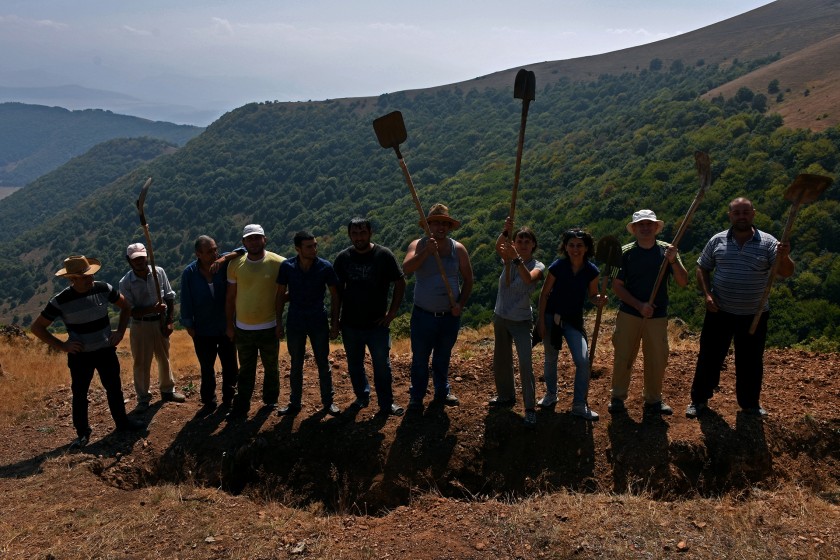 Ardvi Protest: Residents and Environmentalists Fill Hole Dug by Mining Company
Residents of the Lori community of Ardvi, with help from a group of environmental activists,
have filled in a trench that was illegally dug by Miram Ltd. to carry out a survey to assess the
reserves of the Shekaghpyur gold site.
The protestors then buried a piece of paper brandishing the company's name in the trench; the
inference being that the company's plan to operate the mine would never see the light of day.
Ardvi residents have opposed plans to open the mine, a mere two kilometers from their village,
from the start.
Taking radiation readings of soil samples taken from the hole, the activists found that radiation
levels were eight units more than readings taken in the village.
Ardvi residents have launched a petition drive and have closed the road to the village to halt the
planned mine. They've also sent letters to various government agencies.