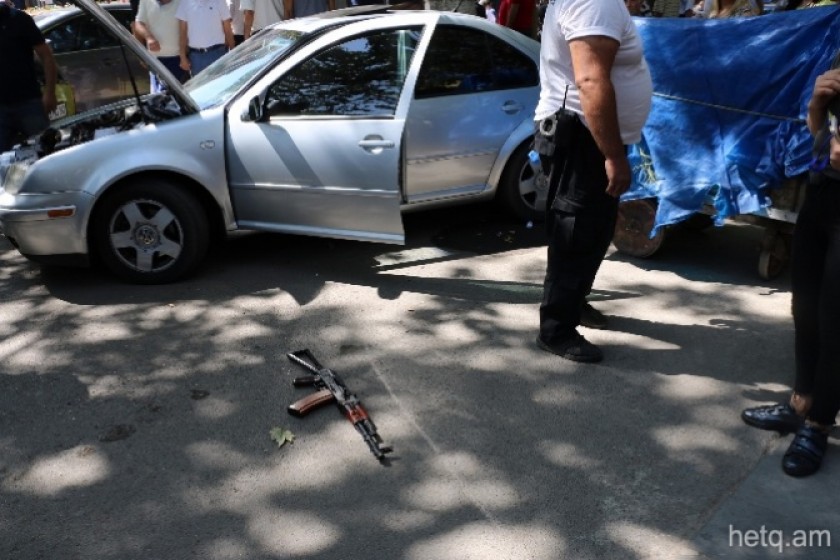 One Dead, One Wounded in Yerevan Shoot-Out
A man entering the Tufenkian Hotel, opposite Yerevan's Vernissage market, was shot earlier this afternoon and taken to hospital by his bodyguards.
Arriving at the scene, the police soon discovered the boy of a man a few meters away, apparently shot to death.
A parking attendant said the man wounded while entering the hotel is a regular customer.
Bullet holes can be seen above the doorway to the hotel.