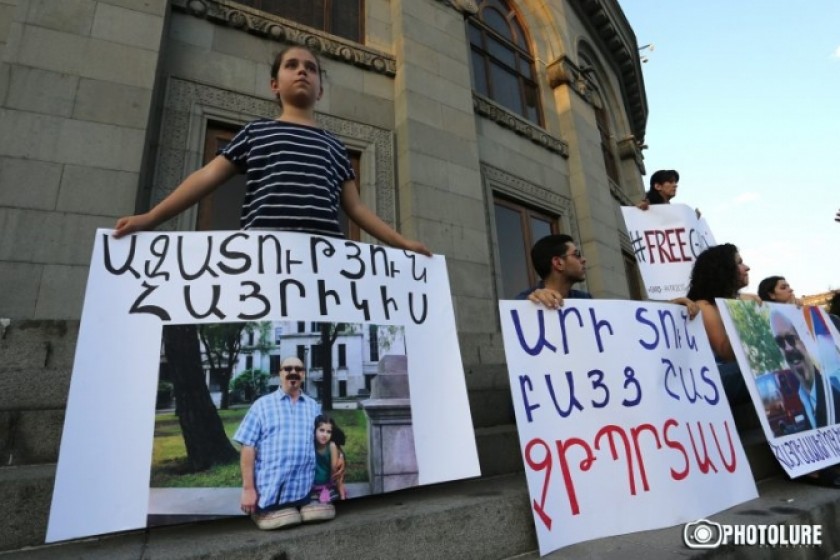 Yerevan Police Detain Garo Yegnukian's Wife and Kids; Allege Bomb Tip-Off Received
Minutes ago, police detained the wife and children of Garo Yegnukian (now on trial for complicity in the seizure of a Yerevan police building in July 2016 by the armed Sasna Dzrer group) at Republic Square in Yerevan, allegedly on suspicion that were about to place a bomb at the site.
Rouzanna Yegnukian and her children (Hagop,Hripsimeh and Elmon) and Aghavni Sahakyan and Geghetsik Tonoyan from the Armenian Women's Front (AWF) were at the square handing out leaflets about political prisoners in Armenia to those attending the 6th Pan-Armenian Armenia-Diaspora Conference now taking place in Yerevan.
According to Syuzan Simonyan, an AWF member, when the above asked police why they had been detained, the police responded that they been tipped off that Rouzanna Yegnukian and her children intended to place a bomb in the square.
Photo: Photolure files