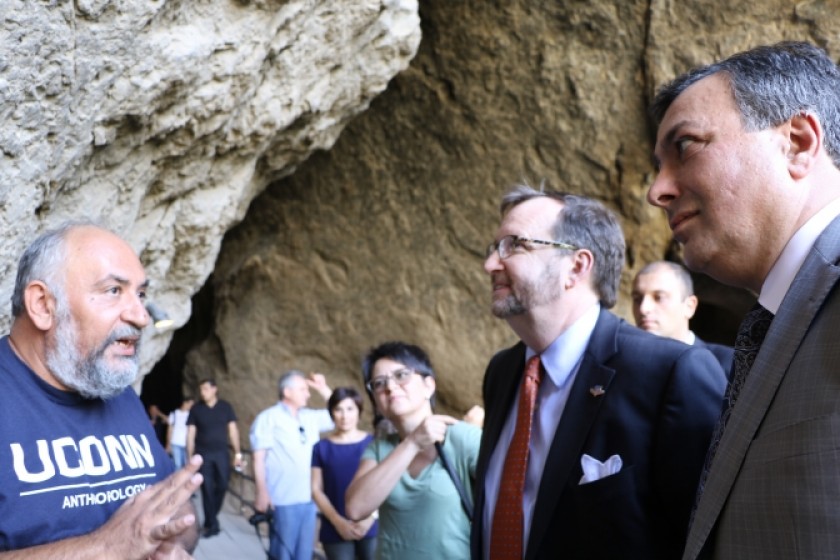 U.S. Ambassador Mills Attends Opening of Refurbished Areni-1 Cave
U.S. Ambassador to Armenia Richard Mills was on hand to mark the official opening of the Areni-1 cave in Armenia's Vayots Dzor Province.
Improvements to the cave facilities (accessibility and maintenance issues, were funded by a U.S. government grant.
Since 2005, the U.S. Ambassadors Fund for Cultural Preservation (AFCP) which supports the preservation of cultural sites, cultural objects, and forms of traditional cultural expression in more than 100 developing countries around the world, has implemented ten projects in Armenia costing $934,000.