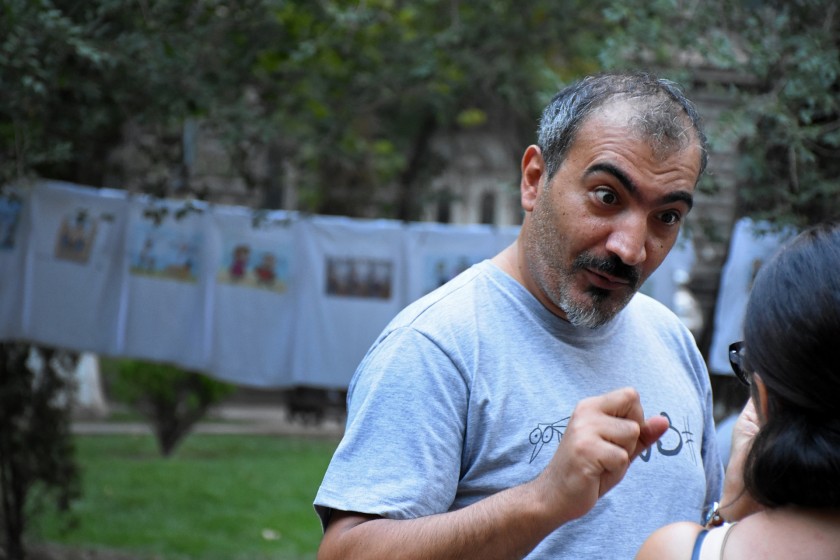 "Big Laundry" Exhibit: Exposing Issues Facing Armenia Via Satire
Medialab's "Big Laundry" exhibit of cartoons exposing a variety of domestic issues facing Armenia has arrived in Yerevan on September 21, Independence Day.
As MediaLab states: "They say domestic issues in the family/country are dirty linen that should not
be shown to others. We believe that if hidden away dirty linen can only be harmful. The best way of
getting rid of problems is acknowledging them and seeking solutions. That is why a part of our
cartoons will be presented on T-shirts as big laundry."
During the exhibition, at Yerevan's Mashtots Park, participants will also be able to take an issue of
the "Tsets" (Moth) satirical paper.