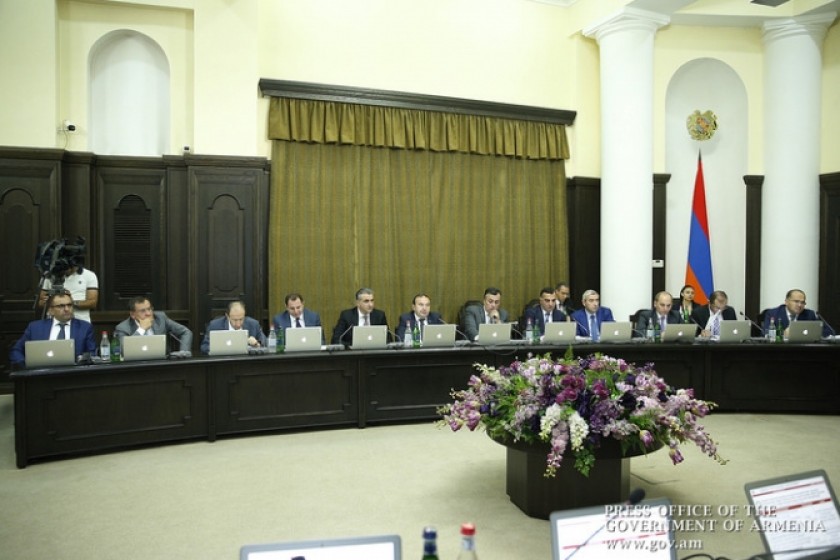 Government Approves 2018 $2.734 Billion Budget Bill
Armenia's government today approved a draft bill for the country's 2018 budget.
Revenues are pegged at 1.307 trillion AMD (US$2.734 billion), up 100 billion from this year due to greater tax revenues.
Expenditures are estimated to 1.464 trillion AMD, creating a deficit of some 157 billion.
Minister of Finance Vardan Aramyan, who presented the bill, said that Armenia experienced 3.2% economic growth this year and that next year it will be between 4-4.8%.