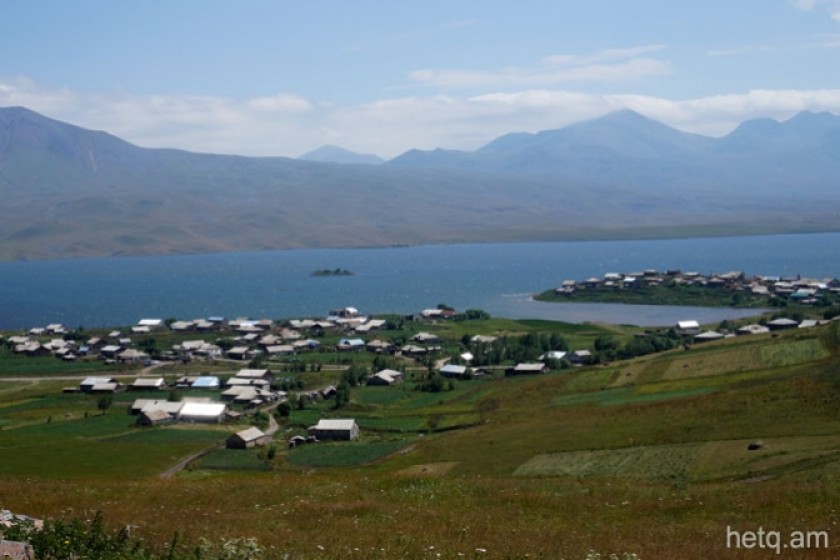 More Tension in Javakhk: This Time It's Tabatzghour
On the eve of local elections in Georgia, it's apparent that the contestants are using the Armenians of Samtskhe-Javakhki, and their issues, to stir up tensions in the region.
Just days ago, the installation of a stone cross at a church in the village of Gumburdu led to a confrontation and scuffle between residents and police. The incident sparked comments about a so-called Russian-Azerbaijani conspiracy, and raised questions about the alleged friendly relations between Yerevan and Tbilisi.
Minutes ago, Hetq received a phone call from residents of Tabatzghour, an Armenian-populated village in the Borjomi region of Georgia.
They've been waging an ongoing battle with Vardan Ayvazyan, a member of the parliament in Armenia, over fishing rights in the village lake.
Ayvazyan's company Ldjer Ltd. has leased the lake for fishing, banning entry to residents.
Those close to Ayvazyan have said that the company has sold its rights to the lake to a Georgian hotel owner in the area. Residents believe this is a ruse to remove the spotlight from Ayvazyan.
According to the Georgian State Corporate Registry, Armen Ayvazyan (Vardan Ayvazyan's nephew) and Ldjer's sole shareholder sold 50% of the stock to Zaza Saralitze, the Georgian hotel owner, for the equivalent of US$125,000 in Georgian Laris.
In this transaction, Saralitze served as a mediator for Georgi Karaghyan, a resident of the town of Khashur.
One Tabatzghour resident told Hetq that the new co-owner of the lake will be visiting on October 5 and that he threatened to employ special forces' units to finally resolve the fishing rights issue.
The resident says the villagers will not give in.
If you found a typo you can notify us by selecting the text area and pressing CTRL+Enter