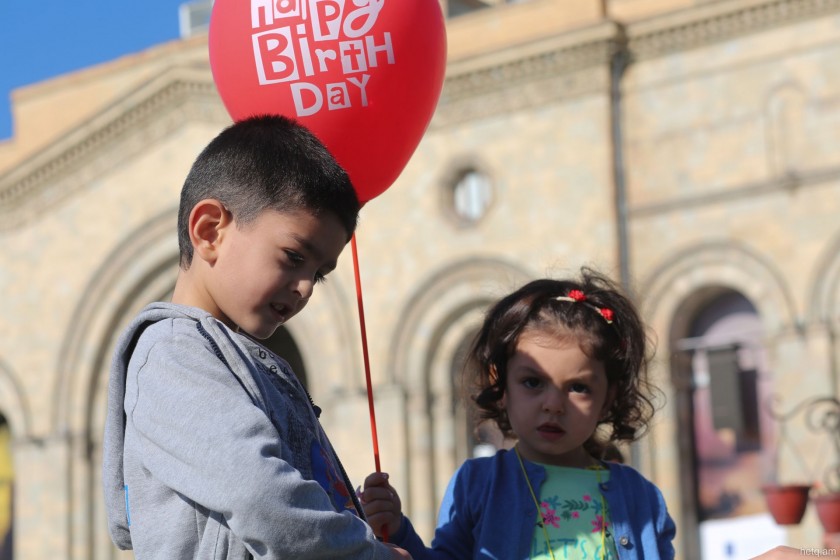 Yerevan Celebrates 2,799th Birthday
By Diana Ghazaryan, Saro Baghdasaryan
Yerevan, the capital of Armenia, is 2,799 years old and residents are celebrating the birthday of their "pink stone" city.
Events are taking place all over town, many especially tailored for kids and those young at heart.
Yerevan, founded in 782 BC as Erebuni, is considered to be one of the oldest continuously inhabited cities in the world.