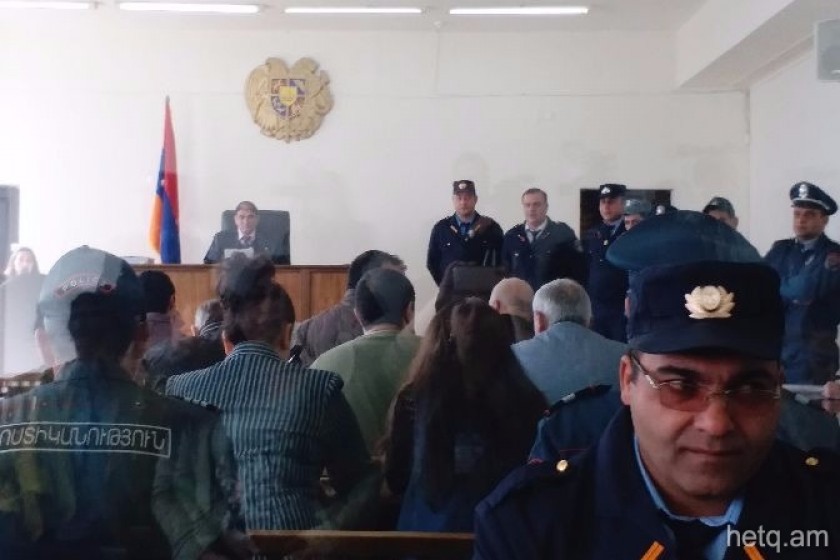 Sasna Dzrer Defendant Faints in Court
Khachatur Gishchyan, now being tried as a defendant in the Sasna Dzrer case, feel today in court after losing consciousness and was rushed to hospital.
Judge Artush Gabrielyan called for a postponement of the proceedings.
Gabrielyan said that the defendant, who has heart problems, might undergo surgery.
The trial, in which the defendants are accused of seizing a Yerevan police building and taking hostages in July 2016, has sputtered along in the courts for months now.
Currently, the case has been split into three separate trials at Yerevan's Eerebuni and Nubarashen Administrative Court.