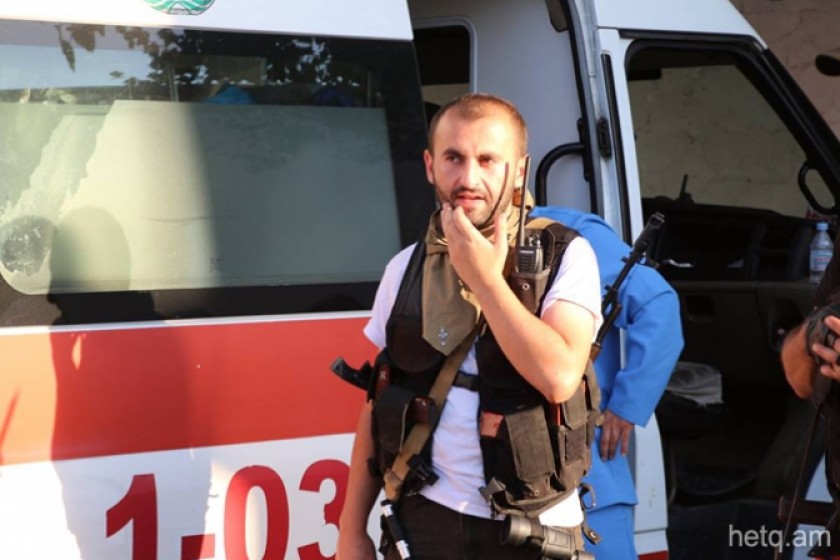 Sasna Dzrer Defendant Placed in Isolation Cell for 5 Days
Sergey Kyureghyan, one of the Sasna Dzrer members on trial in Yerevan, was taken to an isolation cell last night according to his lawyer Moushegh Shoushanyan.
Shoushanyan says that the Nubarashen Penitentiary warden ordered the measure by claiming that Kyureghyan wasn't properly dressed and that he disregarded instructions by prison officials.
The lawyer says the real reason for punishing his client is that he made a few critical statements during the previous trial session.
"That tricolor and national insignia displayed behind you shouldn't be there. They belong to us. A photo of Cheburashka should be hanging near you," Kyureghyan told the judge at the previous session.
[Cheburashka, is an iconic Russian classic cartoon character who later became a popular character in Russian jokes. According to his creator, Eduard Uspensky (1965), Cheburashka is an "animal unknown to science", with large monkey-like ears and a body resembling that of a cub, who lives in a tropical forest.]
Kyureghyan will be held in isolation for five days.