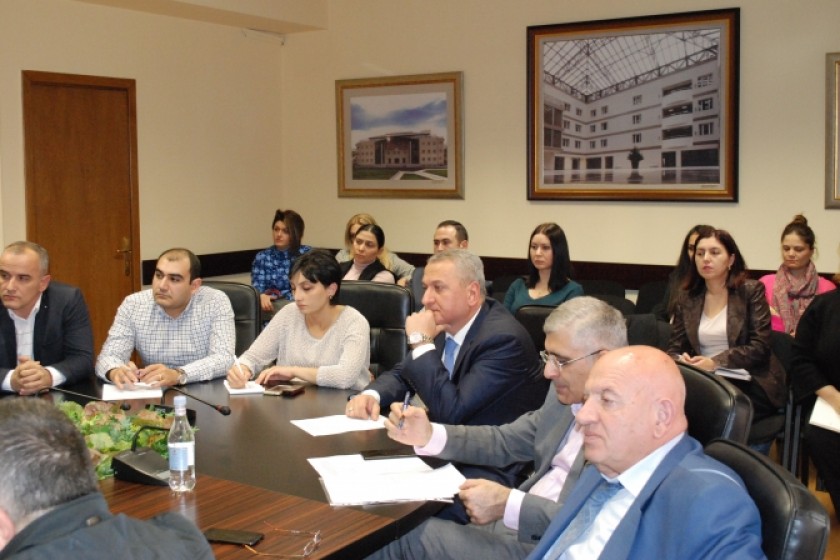 12% of Armenians Visit Armenia for Medical Treatment
Armenia's Ministry of Health reports that 12% Armenian visitors to the country come for some type of medical treatment.
This data derives from a study implemented by the ministry as part of a five-month program to examine the medical tourism sector.
The above photo, released by the ministry shows representatives of dental services provider organizations and professional medical associations.
Davit Melkik-Noubaryan, who heads the ministry's Department of Medical Assistance Policy, told the attendees that Armenia has great potential to compete on an international level in terms of medical tourism.
Medical sector representatives offered suggestions that would promote Armenia as a medical tourism destination.