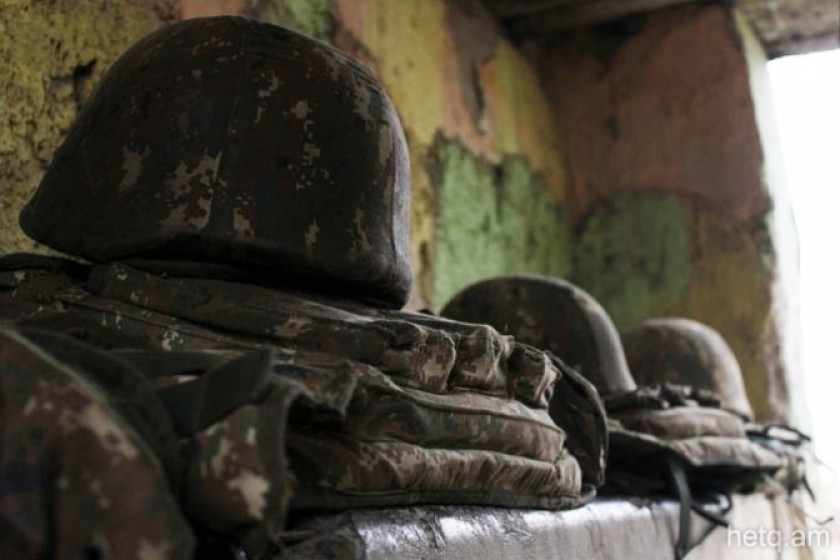 Artsakh: One Soldier Killed, Two Injured
One soldier was killed, and two others injured, when an anti-tank mine exploded at an Artsakh army base today, reports the Artsakh Ministry of Defense.
The dead soldier was identified as Hrant Mangasaryan, and the injured soldiers as Gevorg Hyousnouts and Sergey Aloumyan.
An investigation has been launched.