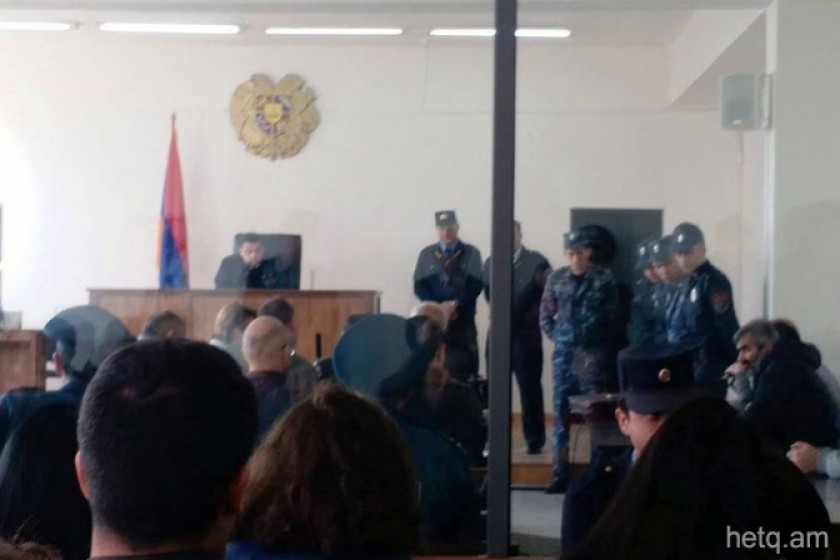 Sasna Dzrer Defendant: "We are freedom fighters, not the accused"
Taking exception with being called the "accused", Sasna Dzrer defendant Arayik Khandoyan shouted out in a Yerevan court today that he should be referred to by name.
"I have told you, you are the accused, not us," Khandoyan yelled from his seat. He and the other defendants were referred to as the "accused" by the court stenographer.
"Call us by name. We are freedom fighters," Khandoyan declared.
Judge Mesrop Makyan, addressing Khandoyan, said, "The stenographer is probably the same age as your child." Nevertheless, Khandoyan persisted his rant and was given two separate warnings.
Another development in the trial was that the judge partially lifted a ban on defendant Smbat Barseghyan to see his close relatives and to telephone them.