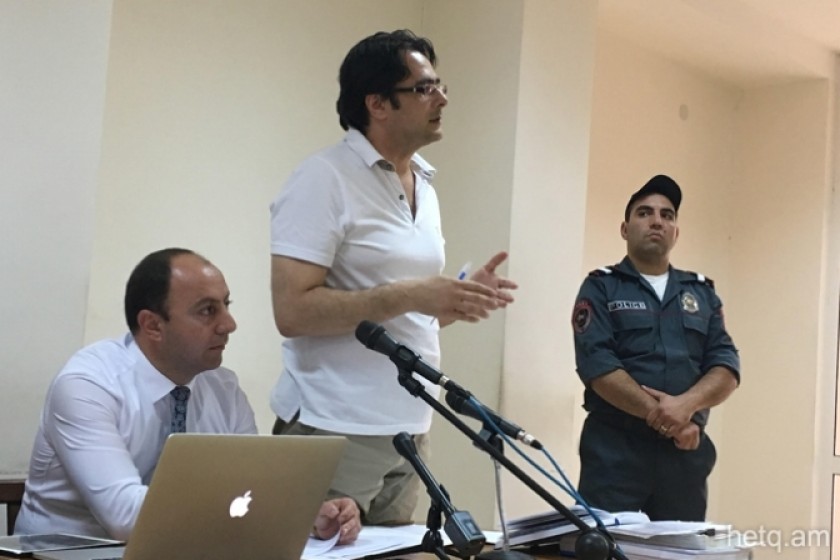 Andreas Ghukasyan Trial: Motion for Judge's Recusal Denied
The lawyer for political activist Andreas Ghukasyan, who ran for president of Armenia in 2013 and is now being tried on charges stemming from the 2016 Sasna Dzrer incident, today motioned that the presiding judge in the trial recuse himself.
The motion was denied.
Attorney Karen Mezhlumyan accused the judge, Vardan Grigoryan, of not being impartial during the trial. As proof, Mezhlumyan said that the judge disallowed publication of the preliminary testimony of a main prosecution witness. The attorney says that testimony differs substantially with what the witness is claiming today.
State Prosecutor Petros Petrosyan dissented, saying that Mezhlumya's accusations were totally subjective.