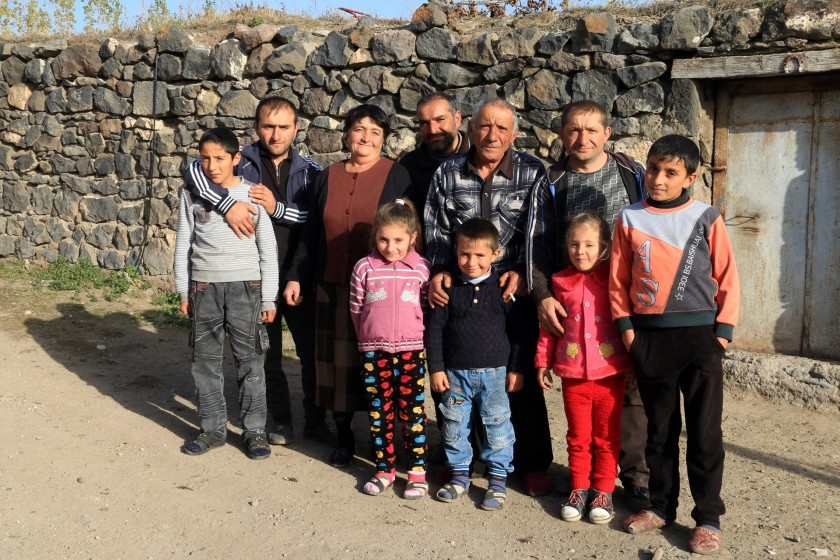 From the Stage to the Farm: "Maestro" Mourad Mouradyan and Extended Clan Live Peacefully Under One Roof
"I'm Maestro Mourad, glad to meet you," says Mourad Mouradyan from Artsvanist, a village in Armenia's Gegharkunik Province.
He's famous for his sense of humor in the village. Talking to Mourad, it's difficult to understand where the humor starts and where it ends. He speaks with a theatrical flair. If it wasn't for his wife Seda's laughter, we'd never guess whether he's joking or being serious.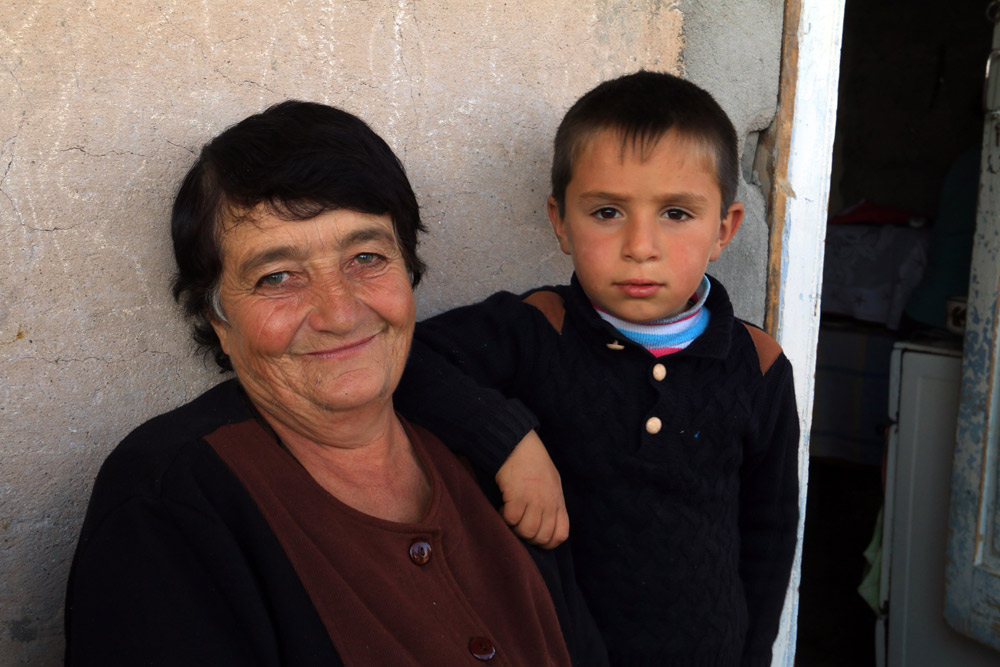 Mourad's sons and grandchildren gather on the open balcony, and his wife sits next to him. In the meantime, the daughters-in-law make coffee and bring fruit.
Mourad has four sons and one daughter. Mourad lives together with his wife, three sons, daughters-in-law and ten grandchildren under the one roof. The daughter is married and living in Sevan, and one of the sons lives in Yerevan.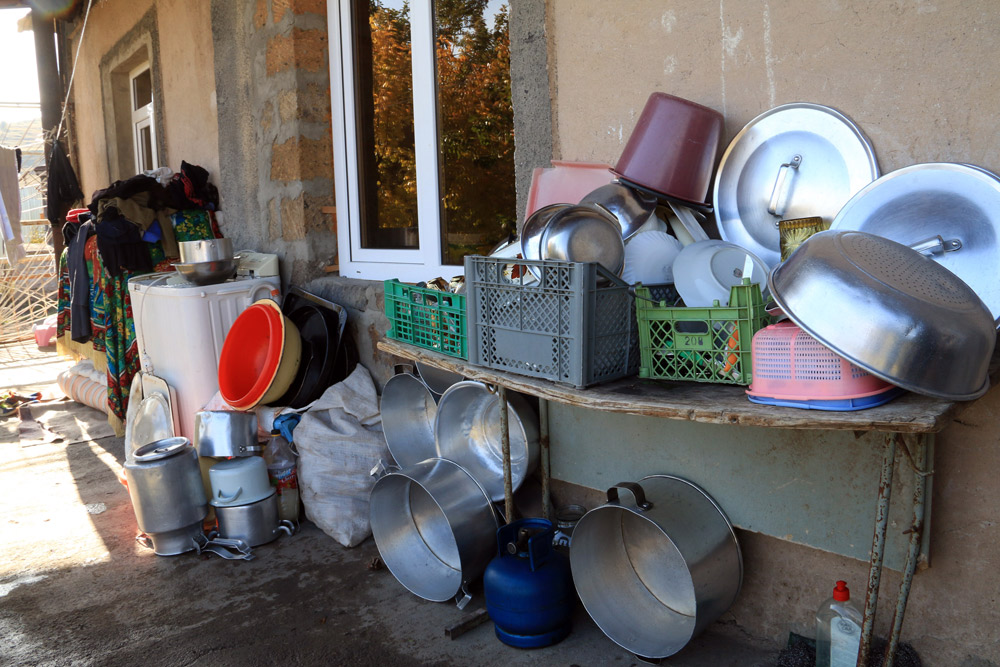 "We live at peace in our house. I'll tell you something, two of my daughters-in-law are sisters," says Mourad. "Two sisters got married to two brothers," adds his wife.
"The other one was from Yerevan, it was clear that she would take away our son. If she was from Gyumri, she would have taken him to Gyumri," Mourad says about the son who lives in Yerevan, and then adds that he and his family often come to the village, too, and they all live together in the summer.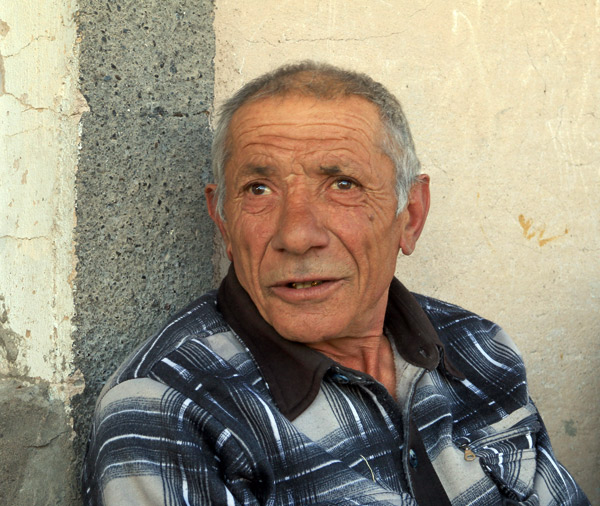 A filmmaker by profession, Mourad graduated from college in 1977. He says that they wanted to send him to Stepanakert after graduating, but he didn't agree, since he didn't want to be far from his village. The same year he graduated, he was appointed director of the Artsvanist Cultural House. During the fifteen years he served as director, Mourad staged theatrical performances and acted. He names several of them - Liar Woman, Charlie's Aunt, and Parisian Groom, in which he played the protagonist. The latter was not only popular in the village, but also in the Vardenis area.
Mourad was dismissed from the post. His smile disappears and his face gets dark when he recalls it. In 1992-1993, when he lost his job, it was very difficult to raise five young children, and the country was at war. Back then, it was hard for everyone.
Seda says Mourad still isn't reconciled with his dismissal, though fifteen years have passed. He was offered the same work in 1995, but he didn't accept the offer. After leaving, he burned all the photos from the theatre. He regrets doing it now, since he's not able to show them to us. He says he burned them since he wanted to get rid of the memories.
There are no photos, but the memories are still alive. Mourad sighs and admits missing those days.
To raise his spirits, I ask him how he got to know his wife.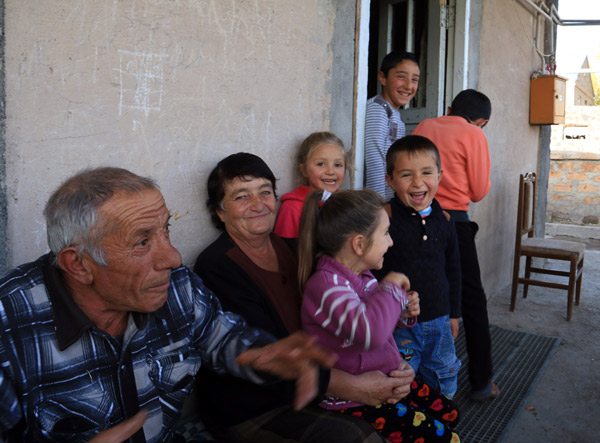 "How did I get to know my wife? Just like in a performance. There was a matchmaker. She was our neighbor's daughter (he points to his wife). At that time, I was already working as the director of the cultural house. If you want to know the truth, I went to 6-7 houses and ended up getting refusals," says Mourad.
"Wow, Mourad, you're such a humorist," Seda laughs. Her husband continues: "It turned out that the matchmaker was standing in my way. She was convincing everyone against giving me a girl, saying that I was short, small, and not the right person to marry off a girl to. She wanted to introduce me to Seda, her brother-in-law's daughter. In the end, I had to marry her. "
Seda and Mourad laugh. Seda confirms to me that he's joking. Mourad says they have been married for 38 years, living in peace and harmony.
After leaving the cultural house, he became a farmer. He says he wouldn't have turned to farming if his heart hadn't been broken by the cultural house. Together with his three sons, he's now engaged in farming and cattle breeding. He's very satisfied with this year's potato and apple crop. He's also started beekeeping.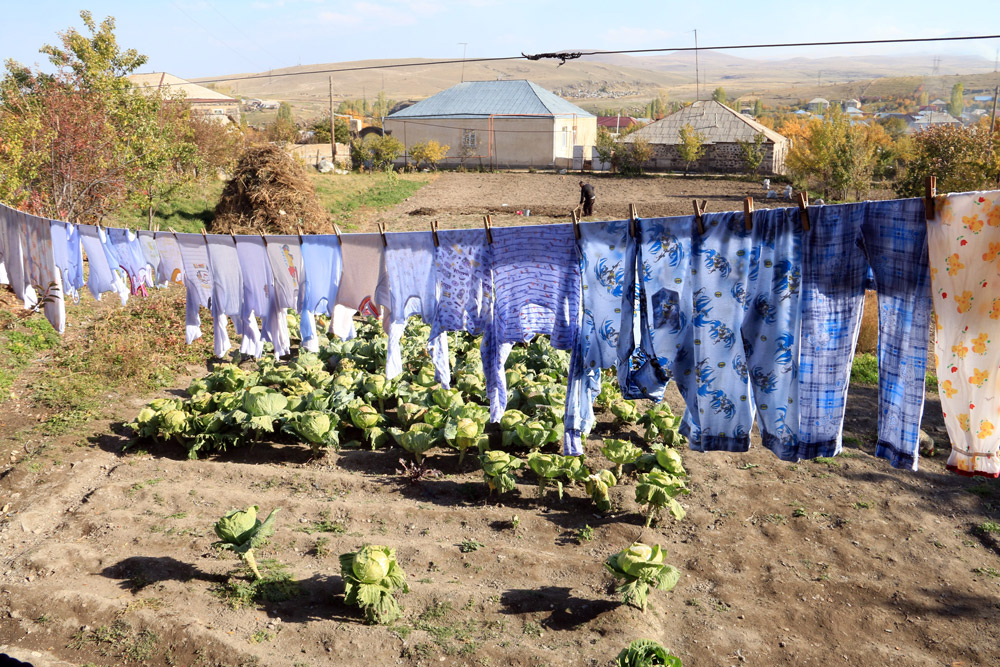 At one point, he says, there were around 2,000 head of cattle in the village, and some 15,000 sheep, but now there are barely 200 head of cattle and 300 sheep. Mourad used to have 45 cows, and now he has only five.
"For example, why should I not have enough money to buy 200 head of cattle and 200 sheep? We never earn enough, since we must dress and feed ten grandchildren; they shouldn't stay barefoot. And the state provides AMD 67,000 ($138) allowance to the children monthly, which, of course, isn't enough to raise them," Mourad says.
Mourad wants to take a loan to open a livestock farm. He says his sons and daughters-in-law will work there. "I will raise beef cows, bulls. It's also good for the country," says Mourad, who switched from a life of art and culture to farming.
His unfulfilled dreams are now connected with the grandchildren. He hopes they will grow up and become art lovers. He stages performances with them at home and teaches them to dance.
After we finish talking, we take a family photo of them. We decline their dinner invitation, promising to return one day. Seda says they've entertained so many guests that they've renamed their house the "Armenian Kitchen."
Photos: Hakob Poghosyan
If you found a typo you can notify us by selecting the text area and pressing CTRL+Enter