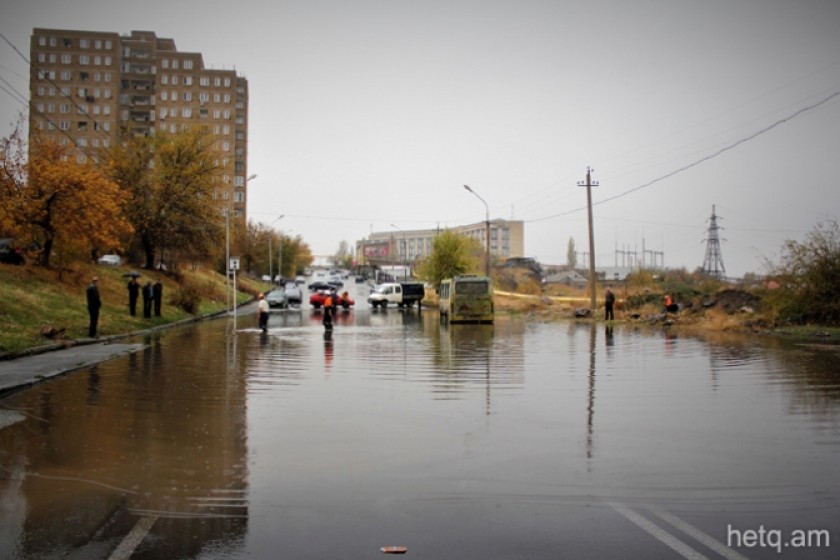 Yerevan: Heavy Rains, Blocked Sewers, Submerge Some Streets
Some Yerevan streets were under water today after drainage systems failed due to recent heavy rains.
Especially hard-hit were Jugha Street in Nor Nork Section #1 and Gyurjian Street, Nork Section #1.
Several buses were trapped in a section of the road that had turned into a mini-lake one and a half meters high.
Workers from the water utility showed up and were able to locate and open a manhole, allowing the water to subside.
Yerevan Deputy Mayor Kamo Areyan arrived on the scene, telling this reporter he was up all last night dealing with the problem.
He says it was caused due to fallen leaves clogging the sewage drains. The municipality has called on Viola Water (the company contracted to maintain the water/sewage network, to clean the entire 350-kilometer system.
If you found a typo you can notify us by selecting the text area and pressing CTRL+Enter