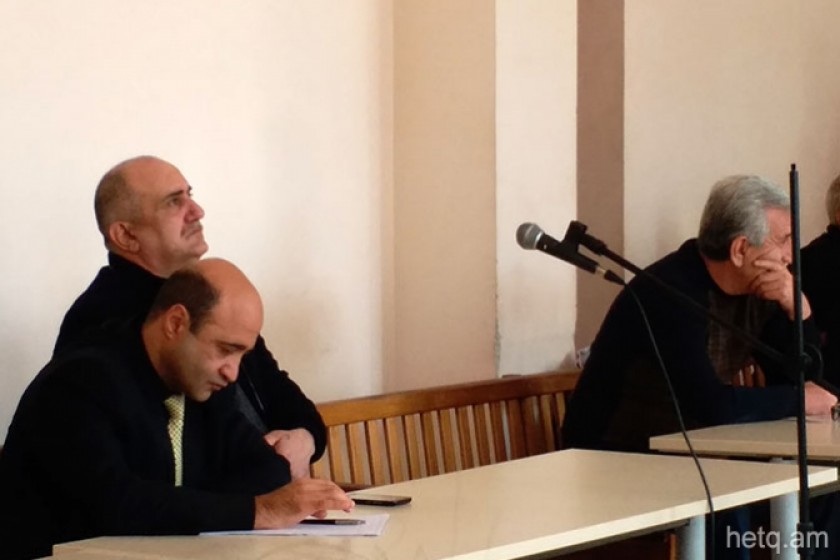 State Prosecutor Demands 7 Year Sentence for Former Artsakh Minister of Defense Samvel Babayan
State Prosecutor Aram Aramyan today in court demanded that former Artsakh Minister of Defense Samvel Babayan be sentenced to seven years' imprisonment for alleged money laundering and attempting to smuggle a 9K38 Igla Russian portable infrared homing surface-to-air missile launcher complete with missile.
Babayan and six others were arrested on March 22, 2017.
Aramyan demanded sentences ranging from four to two years for the other defendants.
According to the indictment, the weapon was supposed to have been transported to Artsakh. The prosecutor fails to cite any reasons for Artsakh as the destination.
Aramyan alleges that in July 2016 Babayan learnt that the acquaintances of Davit Harutyunyan, a close friend living in Russia, had acquired a large sum of illegally acquired Euros, and took steps to obtain the currency and launder it in Armenia. (The prosecutor has called for Harutyunyan to get two years for money laundering)
The individuals allegedly then sent a bus to Russia to bring back the Euros, but were arrested by officials from Armenia's National Security Service.
The indictment charges Babayan promised to pay Sanasar Karapetyan, a friend living in Armenian town of Vagharshapat, US$50,000 to acquire the missile, smuggle it into Armenia, and conceal it.
Karapetyan is said to have linked up with two men from his town, and the three traveled to Georgia where they contacted a former Vagharshapat resident. They agreed to a deal to spend $38,000 to buy such a weapon and transport it into Armenia.
Defense attorneys asked for time to prepare their closing arguments.
The next court session is set for November 20.
Top photo: Samvel Babayan, second from left.
If you found a typo you can notify us by selecting the text area and pressing CTRL+Enter