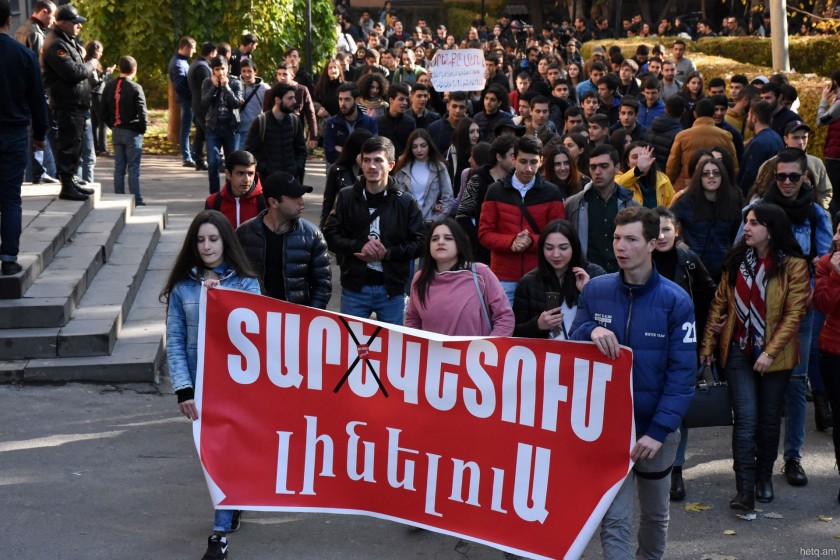 Yerevan Student Protest Organizers Planning Larger Action
By Nelly Petrosyan
Yerevan university students protesting the lifting of military draft deferments continued to demonstrate today, even though the government sponsored bill was approved in parliamentary committee.
At Yerevan State University, the center of the protest, student activists invited teachers and other students to join them in a show of solidarity.
Protest coordinator Davit Petrosyan, who heads the For the Development of Science movement, told reporters that a larger action is in the works in coordination with other organizations. When pressed for details, he replied, "When we start, it will become clear."
Petrosyan accused the parliament of not affording the students the chance to participate in the hearings leading up to the passage of the bill in committee. It was passed in a hastily convened night session after an earlier attempt failed to comprise a quorum.
As to the stance of the so-called opposition in Armenia, Petrosyan responded that the opposition is remaining silent on the issue and that such silence is troubling.
If you found a typo you can notify us by selecting the text area and pressing CTRL+Enter