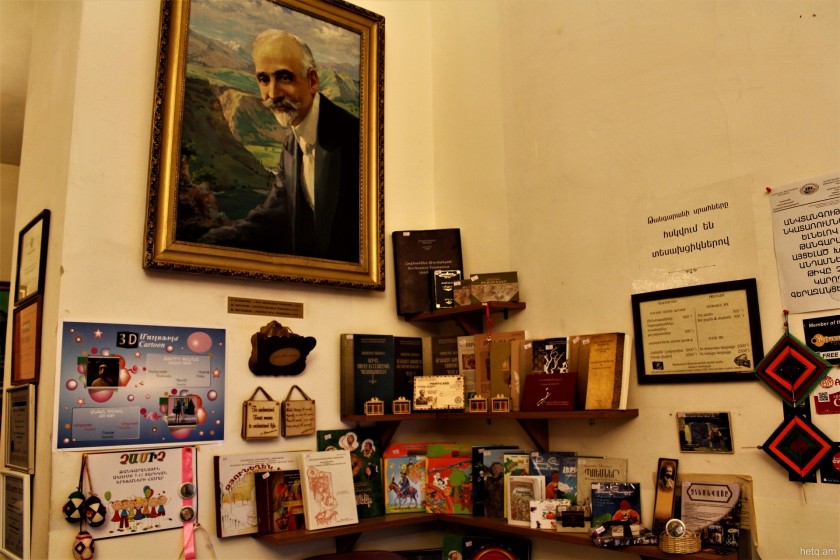 Innovations in Yerevan Museums: Trying to Become More Interesting for Visitors
Nowadays, visitors to museums have different expectations than in the past.
Museums should be more than just warehouses: they should be able to attract and impress visitors, especially young ones.
Museums in Armenia are starting to try to catch up to their foreign partners by organizing lectures, special days, educational programs, producing souvenirs, clothes and accessories, publishing books and games. This allows them to become more attractive and thus earn more profit.
In terms of marketing, Yerevan's Hovhannes Tumanyan Museum (40 Moskovyan St.) is among the most successful ones. The museum staff benefits from the literary heritage of the great writer Hovhannes Tumanyan, using it as a basis for interesting ideas.
The museum has published dozens of books, souvenirs, decorative items, jewelry, children's games and puzzles, photo albums, handmade books, etc. The prices of gifts at Tumanyan Museum range from 50 to 20,000 drams.
One of the original souvenirs is a symbolic key, made of silver and copper. After Tumanyan's death, one of his sons asked the doctors to bring his father's heart home. For many years, the family kept it in the writer's office, in a beautiful medicine box. Today, the keys sold in the museum are the copies of the key to that box. They can be used for pendants, necklaces or bracelets.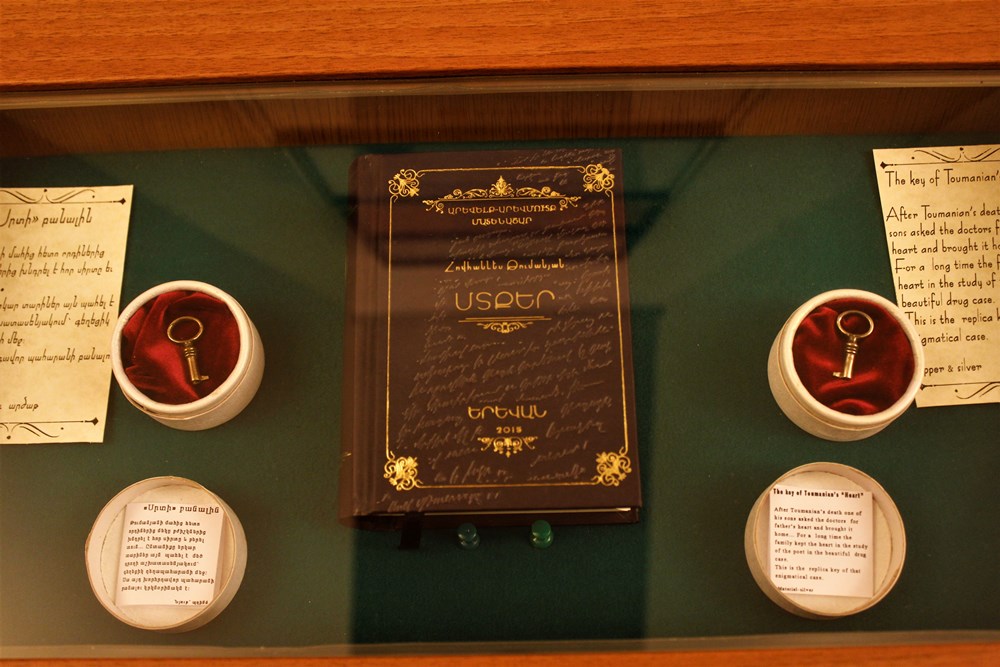 Maria Adamyan, a museum employee, creates beautiful handmade books. She embroiders the fairy tales and illustrations.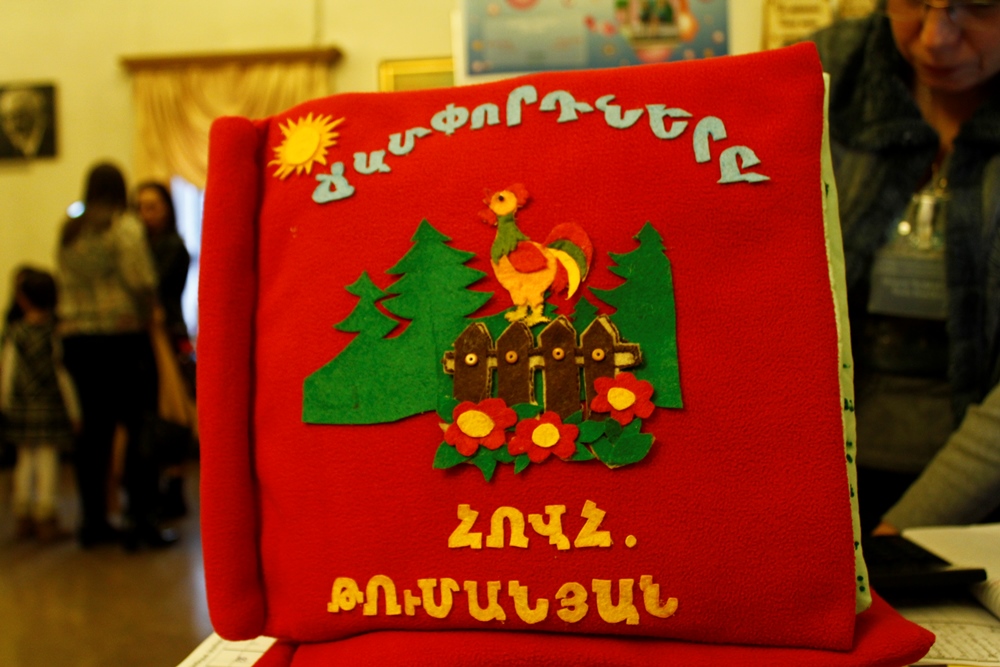 The great writer had a wooden box hanging on the wall of his house, where he kept his quatrains, written on pieces of paper. The copy of the box is also available in Tumanyan's Museum in Yerevan, as well as wooden quatrains in Armenian, Russian and English. The box is sold with or without quatrains.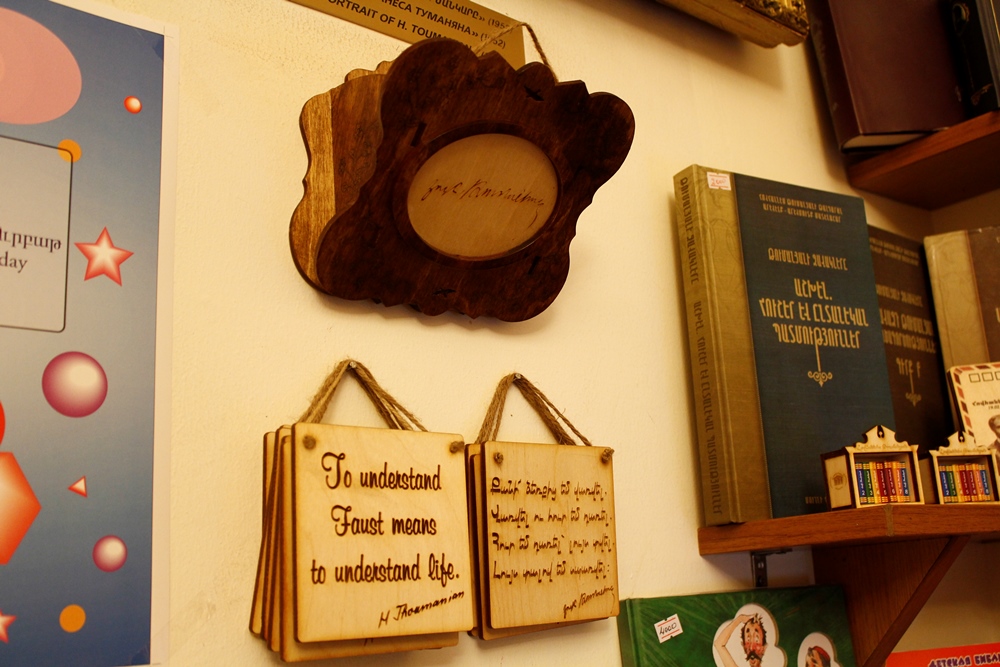 A small duplicate of Tumanyan's bookcase is also available at the Yerevan museum. There are eight very small volumes in it, covered with lines from Tumanyan's quatrains and poems.
Younger visitors like to attend the small cinema inside the museum, where they watch two 3D cartoons, Lazy Huri and Unlucky Panos. The cinema ticket costs 100 drams, and the profit from the tickets goes to soldiers' families.
Prominent Armenian lyric poet, writer and public activist Avetik Isahakyan's House-Museum (Yerevan, 20 Zarobyan St.) has now got a three-dimensional animation of Rialto Bridge, based on Isahakyan's poem about the bridge and a dark-browed girl.
Eduard Ter-Ghazaryan's miniature is one of the newest exhibits in the museum. It's named Lilith, dedicated to Isahakyan's legend heroine who emerged from fire. Adam fell in love with Lilith, but Lilith was very indifferent, and didn't accept him as a husband, choosing the devil instead.
The figure is only 0.8 millimeter and can be seen by a microscope. More than one hundred powder pieces of semi-precious and precious stones have been used to create it.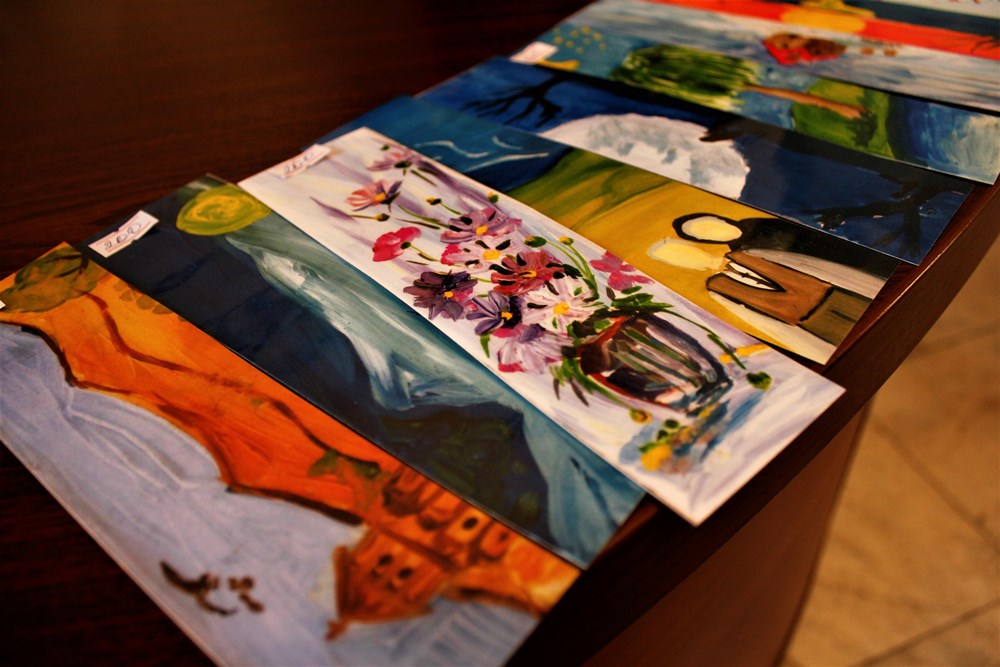 Among the souvenirs, there are bookmarks with Isahakyan's poem illustrations, painted by the students of Sargis Aslamazyan Music School, and various thematic magnets.
At the famous composer Aram Khachaturian House-Museum (3 Zarobyan St.), there are many unique audio CDs, silk scarfs with Khachaturian themes, reprints of Iranian-Armenian artist Edman Ayvazyan's painting of Aram Khachaturian, which was painted in 1977 when the composer performed with the London Symphony Orchestra at the Royal Albert Hall.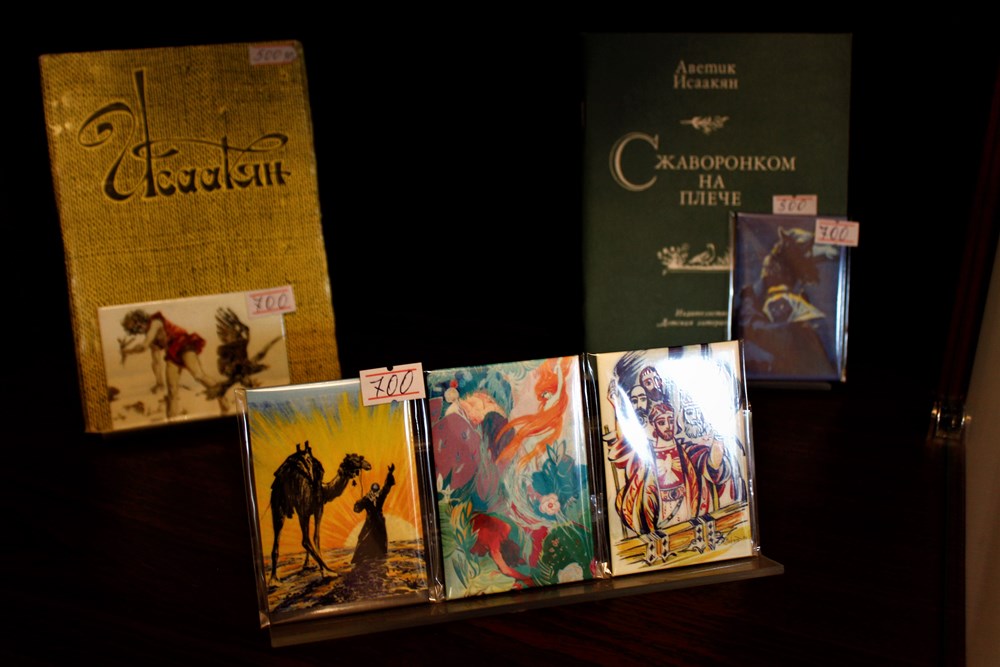 The Aram Khachaturian House-Museum organizes educational birthday celebrations. Parents can organize their child's birthday in the museum, so that children enjoy a museum excursion, followed by games, contests and musical quizzes.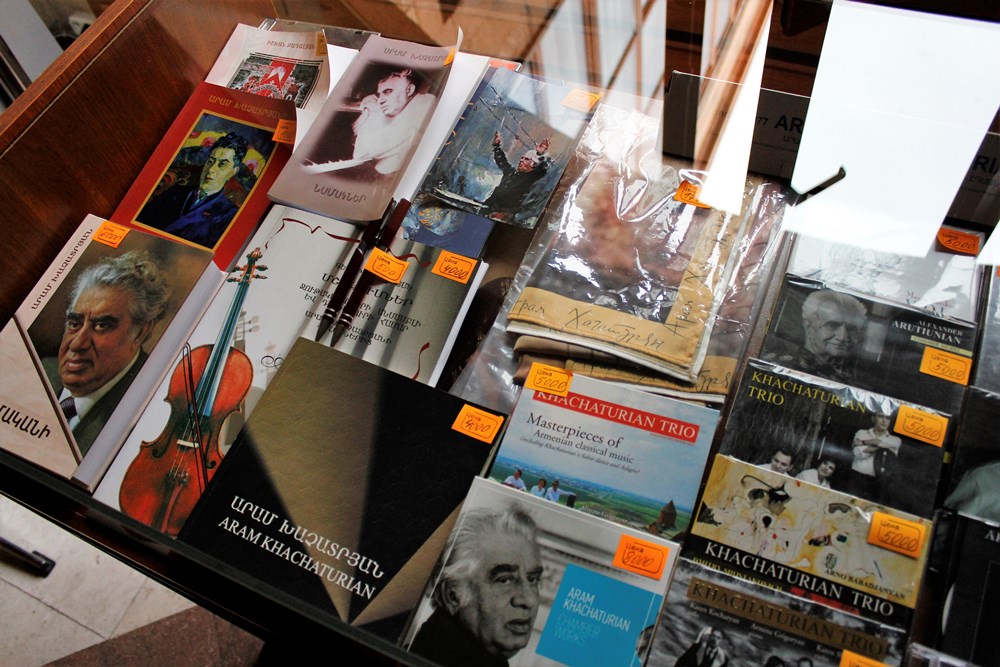 All three museums have educational programs for children. The Tumanyan Museum has children groups, engaged in staging performances. The Isahakian House-Museum has a summer school, where children draw pictures and create handmade works. At Khachaturian's House-Museum, children are introduced to the classical music played in cartoons. They paint accompanied by Khachaturian's music.
If you found a typo you can notify us by selecting the text area and pressing CTRL+Enter