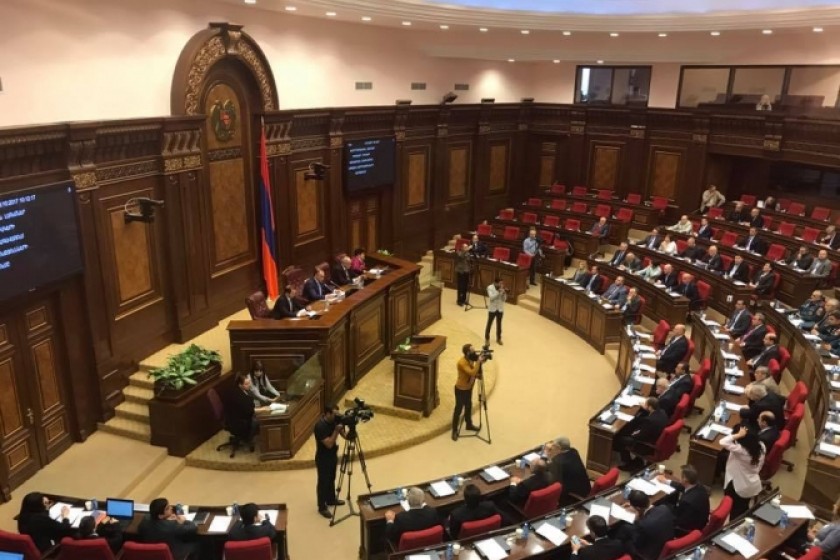 Nikol Pashinyan Mocks Defense Minister as Sargsyan's Stooge
Speaking today before the Armenian National Assembly, First Deputy Minister of Defense Artak Zakaryan defended a controversial bill that would do away with most draft deferments in the country.
The bill, which has already been approved in committee, is now being debated before the full parliament. Hundreds of university students across Yerevan have taken to the street in protest.
Noting the public backlash, Zakaryan said that the bill would be tweaked, adding that it is geared to ensuring that military service is free of social injustice and inequality.
The deputy minister said while deferments would no longer be granted to those with 'candidate of sciences or doctor of science degrees, those now having such degrees will be exempt from military service until 2020.
Yelk Alliance head Nikol Pashinyan noted that Minister of Defense Vigen Sargsyan was not present at today's hearing, and derided the minister for his earlier pompous remarks on the bill.
Pashinyan chided Vigen Sargsyan for being nothing more than Armenian President Serzh Sargsyan's stooge, labelling the minister's political career as 'scurrying from one government office to another'.