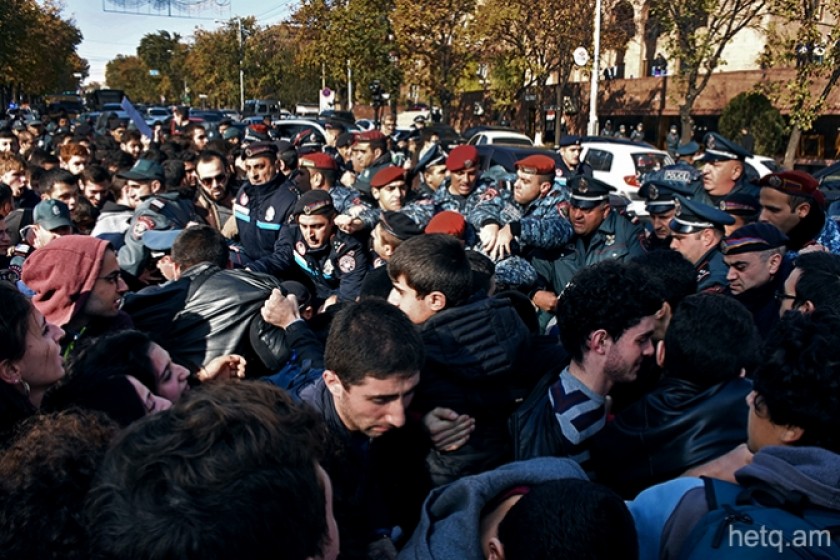 Yerevan: Police and Students Clash
By Nelly Petrosyan
University students and police clashed today in Yerevan outside the National Assembly.
Students had gathered outside the parliament to voice their opposition to a bill that was being voted on inside. The government sponsored legislation would do greatly restrict academic military deferments.
The police issued a five-minute deadline to the students, who had blocked traffic on Baghramyan Avenue and Demirtchyan Street, to leave. A shoving match then erupted.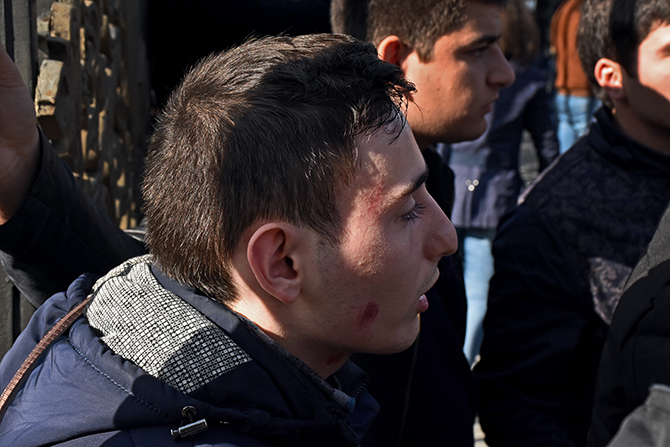 Emil Tamrazyan, one of the students, told Hetq he was pushed to the ground and kicked, but couldn't identify his attacker.
The bill was approved by a wide margin.
Photos: Narek Aleksanyan