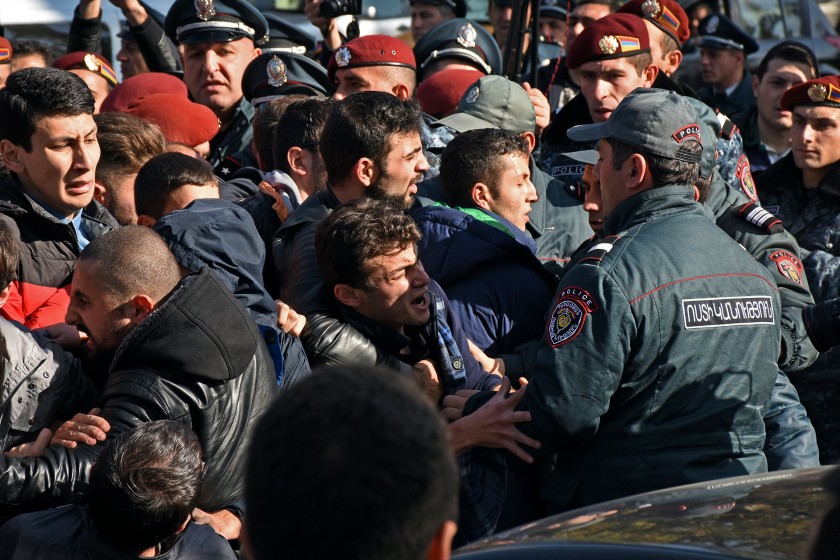 Yerevan: University Students Converge on Parliament
By Narek Alexanyan
Hundreds of university students demonstrated outside Armenia's parliament today, while inside, MPs debated a bill on military service that would severely restrict the granting of draft deferments.
The bill was passed on the second hearing.
Student organizers declared that they would end their class boycott, and would confer to plan their next move.