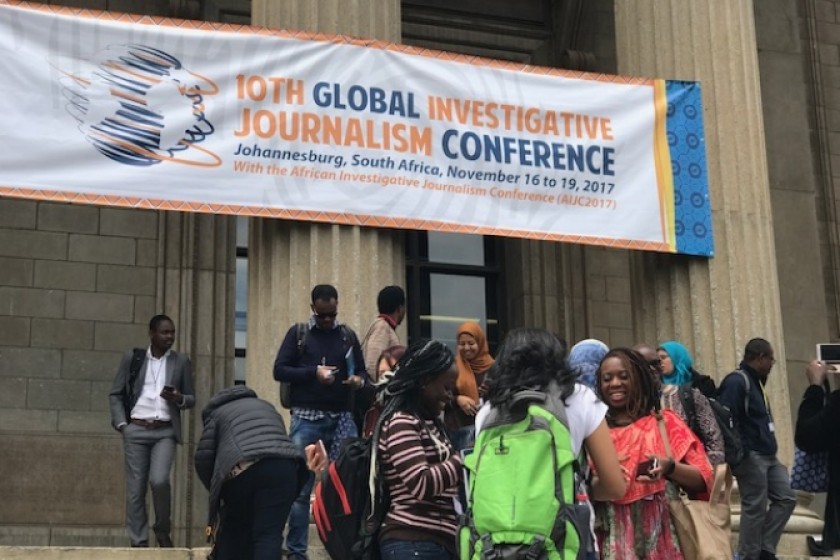 Measuring Impact: Best Practices in Gauging the Impact of Investigative Journalism
Editor's Note: We're pleased to release GIJN's new report, "Investigative Impact: A Report on Best Practices n Measuring the Impact of Investigtive Reporting is being released today in Johannesburg. The report grew out of a 2104 grant to GIJN by what was then Google Ideas (now Jigsaw) to better document the social impact of investigative journalism. Out of that project came the Investigative Impact website, featuring case studies of extraordinary work by journalists in a dozen countries, interviews with prominent investigative reporters, and The Impact of Investigative Journalism, a widely seen video featuring Nobel Prize-winning economist Joseph Stiglitz and others. We're now glad to add this tk-page report, which surveys the field and makes recommendations about what will be most practical an effective for investigative newsrooms.
---
One would think there would be no debate about the importance of investigative journalism. But the collapse of the financial basis for journalism over the past 15 years has wrought many victims, and one of the biggest has been the investigative field.
"The digital revolution is not just disrupting, but is actually destroying, the business models that produced nearly all of the quality journalism in the quarter century after Watergate," observed Richard Tofel, president of investigative non-profit ProPublica, in a 2015 profile in Harvard Law Today. This problem, he added, is particularly acute for investigative reporting.
As news organizations struggle with their own business models, and, at the same time, vie with each other to be seen as relevant in this era of instant news and internet access, the work of investigative journalism has increasingly come to be seen as time-consuming, costly and inefficient. More and more, news organizations feel compelled to put their resources into fast and furious news coverage where it is felt they get more "bang for the buck."
Yet if bang is the consummate measure of journalistic excellence, it is hard to surpass the importance of investigative journalism. As one Stanford University professor has now shown, if you consider the cost of producing big stories to the dollar value of the social outcomes produced, the value of such journalism is extraordinary. "Each dollar spent on a story can generate hundreds of dollars in benefits," writes economist James T. Hamilton in his 2016 book, Democracy's Detectives.
This high social value was noted in September 2016 by Preet Bharara, then the US government's top prosecutor in Manhattan. Bharara, who was US Attorney for the Southern District of New York, credited investigative reporting with helping launch his own prosecutions of bid-rigging and corruption in New York. "A lot of the greatest work that prosecutors and watchdogs do comes from the work that journalists do," he told the audience at a media company event. "I would encourage anyone who's able to fund investigative journalism to spend money on it because it's money well-spent and it's good for the public."
"Investigative journalism is absolutely essential," agrees Joseph Stiglitz, who won the Nobel Prize in Economics in 2001 for his analyses of markets with asymmetric information. "It's really part of the enforcement mechanism. It provides checks against the abuses. The very fact that there are investigative reporters out there…acts as a deterrent. Its very presence is an important part of successful development… It's a key part of making our democracy work."