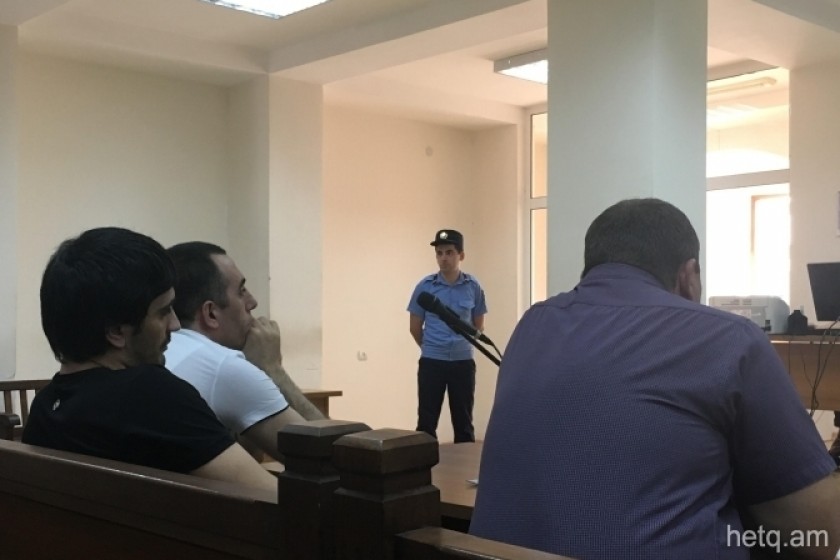 Sari Tagh Trial: Police Inspector Testifies That Some Demonstrators Were Drunk
Police Inspector Rafayel Manukyan today testified in a Yerevan court that some of the demonstrators at the July 2016 Sari Tagh disturbance were drunk and that he witnessed one of his colleagues hit by rocks thrown by them.
The court is hearing the case of Sargis Arabjanyan and Karen Vanoyan, accused of public disorder in the Sari Tagh neighborhood of Yerevan on July 19, 2016. The incident occurred following the seizure of a Yerevan police building by a group calling itself Sasna Dzrer. Hundreds of residents had gathered near the area and were later set upon by the police using stun grenades.
Manukyan said that none of the demonstrators had called for calm and that they were the only ones hurling invective and curses; not the police.
The police inspector, pointing to the defendants, said he recalled a young guy wearing a yellow shirt during a heated argument on the day of the incident.
When asked by defense attorney Liparit Simonyan why he hadn't mentioned this in his earlier, Manukyan replied that he was too busy with work and other things.
The next trial date is scheduled for December 1.