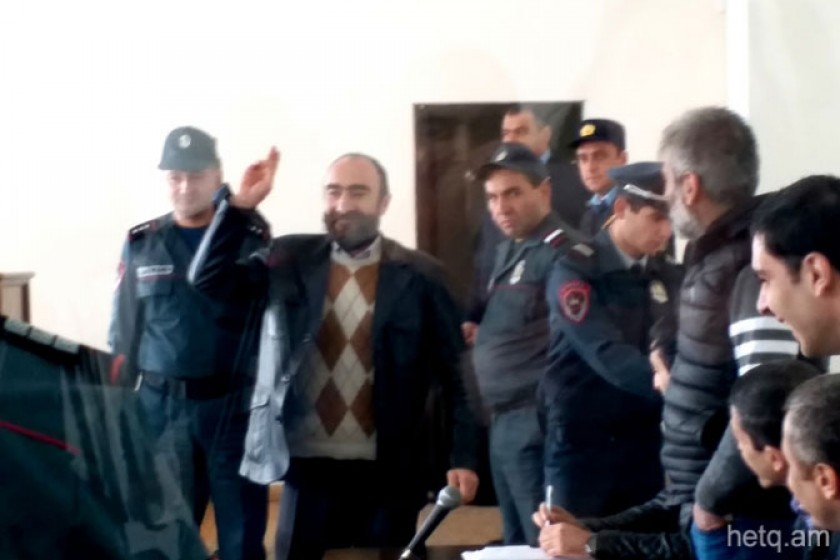 Sasna Dzrer Defendant Slapped with Contempt of Court Charge
Pavel Manukyan, one of the defendants in the Sasna Dzrer case now being tried in a Yerevan court, was slapped with a contempt of court charge today.
Inessa Petrosyan, Manukyan's defense attorney, told reporters that the court alleges that her client failed to heed the instructions of the judge at the July 26 trial session and slandered his good name.
On July 17, 2016, Manukyan and others seized the Erebouni police station in Yerevan and held it for two weeks before laying down their arms and surrendering.