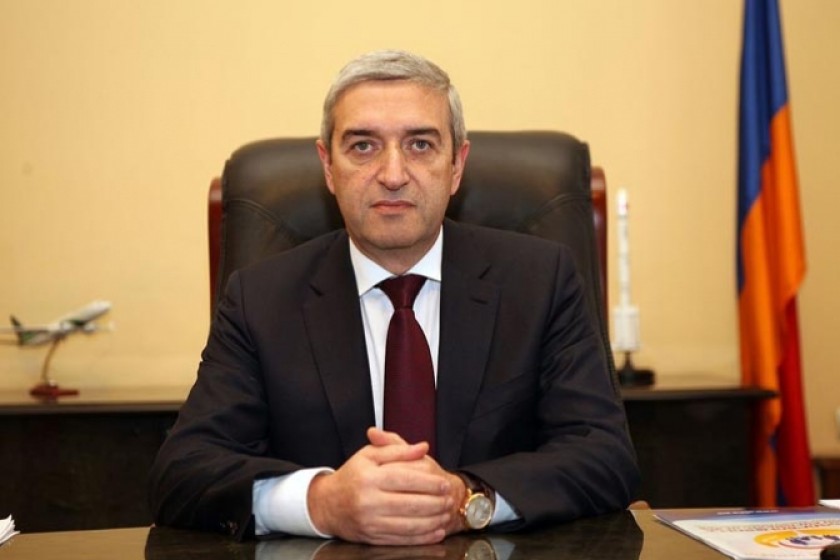 Armenia's Minister of Transport Buys Land to Build Hotel Complex in Tsaghkadzor
Armenia's Minister of Transport, Communication and Information Technologies Vahan Martirosyan, appointed more than a year ago, wants to build a hotel in Tsaghkadzor, a popular resort town in Kotayk Province.
To this end, Martirosyan has purchased a plot of land just shy of one hectare.
The plot was sold to the minister at a starting price of 43,837,560 drams (around $90,000); much lower than the market price. The location is not accidental, either. The plot is located near the ropeway, one of the main attractions in Tsaghkadzor.
In response to Hetq's written inquiry, the mayor of Tsaghkadzor noted that Vahan Martirosyan applied to the Tsaghkadzor Municipality on September 30, 2017, with a request to purchase a one-hectare plot to build a hotel complex. The municipality offered the above-mentioned plot, since it's zoned for recreational use.
The minister's assets
Assuming the ministerial post on September 20, 2016, Martirosyan submitted a financial disclosure to the Ethics Committee of High-Ranking Officials, showing around 26 million drams (US$53,700) as revenue. He declared some 26 million drams, US$ 628,000 and € 322,000 in cash reserves.
The minister, flush with cash, disclosed that he lent 12,200,000 drams and $520,000 in credit. He also declared seven units of real estate and three cars.
In the financial disclosure submitted in May 2017, there were changes in revenues and cash reserves.
The loan in drams was now 19,500,000 drams, and his cash reserves in drams are now 67 million instead of 26. His revenue increased by almost six million drams, reaching 31,869,411 drams.
He again declared seven units of real estate and three cars.