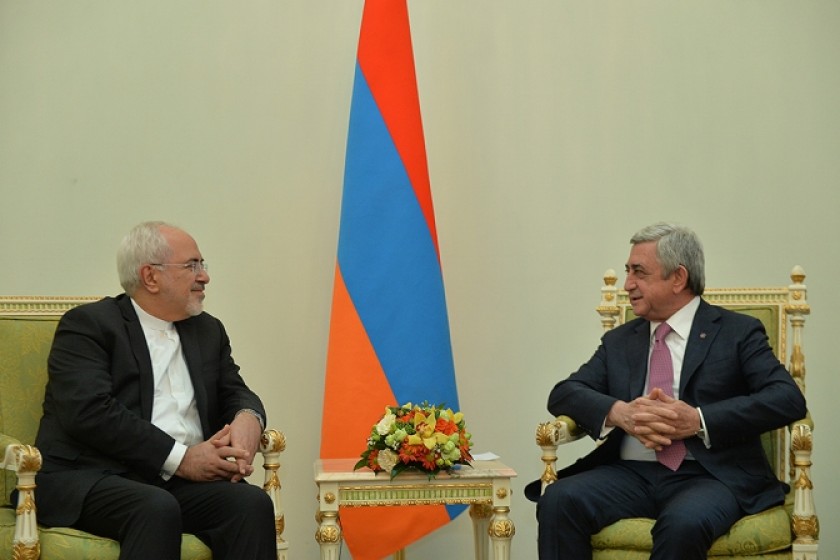 Iranian Foreign Minister in Yerevan: "Armenia is a very good neighbor"
Armenian President Serzh Sargsyan today received visiting Iranian Minister of Foreign Affairs Mohammad Javad Zarif in Yerevan.
Noting the recent increase in visits by top officials between Yerevan and Tehran, President Sargsyan said they allowed for greater care to be used when furthering relations between the two nations that share centuries of friendship.
The Armenian president said that in the 25 years after establishing diplomatic relations, the two countries have built bridges of mutual respect, understanding and friendship.
Thanking Sargsyan for his warm reception, Minister Zarif conveyed the greetings of Iranian President Hassan Rouhani and his thanks to the Armenian president for sending a letter of condolence regarding the recent earthquake in Iran.
Minister Zarif said enhancing relations with all its neighbors was a priority for Iran and the Armenia has always been regarded as a very good neighbor.
Sargsyan and Zarif talked about the need to strengthen economic ties and cooperation in several mutually beneficial sectors.