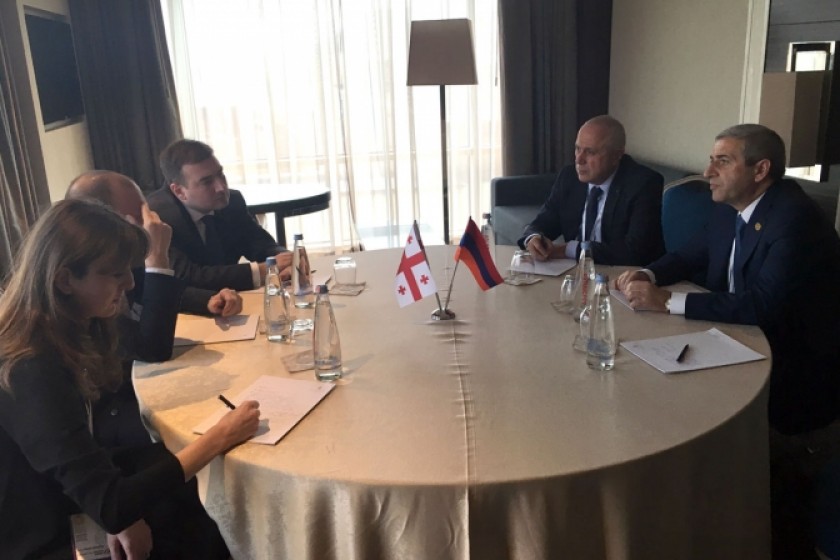 Armenian, Georgian Ministers Talk Road Construction in Tbilisi
At a meeting today in Tbilisi, Armenian Minister of Transport, Communications and IT Vahan Martirosyan discussed several road construction projects, including the Stepantsmida-Larsi Highway, with Georgian Minister of Regional Development and Infrastructure Zurab Alavidze.
Martirosyan stressed the importance of this highway to Armenia. In response, Alavdze said his government was doing all it could to keep the roadway open and cleared of snow.
The Stepantsmida-Larsi section is part of Georgian Route S3, a major trunk road that stretches from Mtskheta to the Russian border.