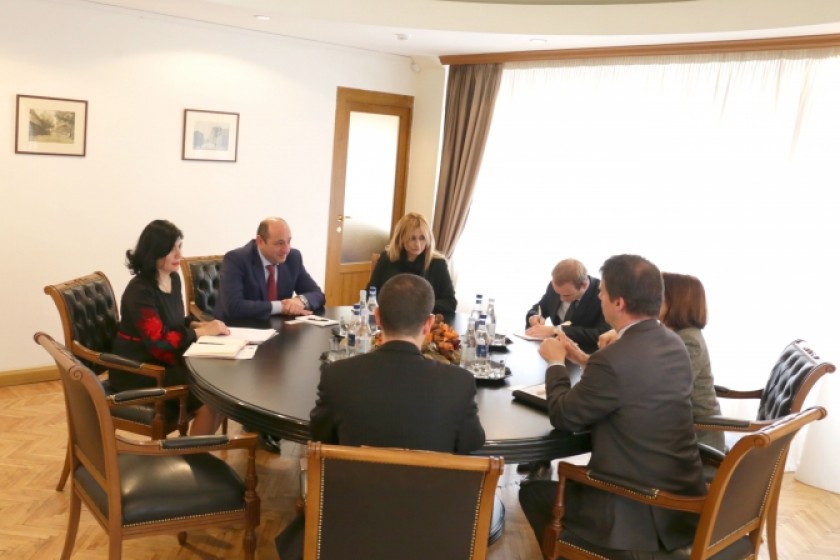 Prospects for Greater French-Armenian Economic Cooperation Discussed
On November 29, in Yerevan, Armenian Minister of Economic Development and Investment Suren Karayan discussed the prospects of economic cooperation with France with that country's ambassador to Armenia Jonathan Lacôte, according to an Armenian government press release.
Karayan said that serious work was needed to raise the level of talk regarding commercial and business cooperation between the two countries to that of real political dialogue.
Lacôte noted that the recently signed cooperation agreement signed between the European Union and Armenia would facilitate furthering relations, including economic cooperation, between France and Armenia.
The French ambassador also pointed to Armenia's assuming the presidency of La Francophonie Council of Ministers, and the upcoming visit of French President Emmanuel Macron to Armenia, as positive factors for such cooperation.
Lacôte said he has met with several French-owned businesses in Armenia who say they want to expand operations in the country. The ambassador didn't mention their names.
"We are ready to stand alongside French businesses in Armenia, to support them, and to target all our efforts to creating a business environment that is necessary for French entrepreneurs to operate in Armenia," Karayan said.