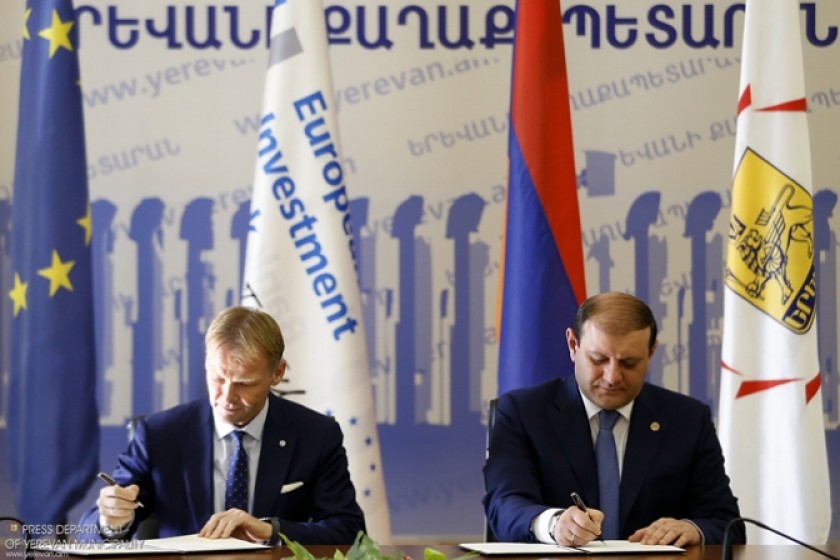 Yerevan Signs Financial Deal to Raise Energy Efficiency in Public Buildings
The Yerevan Municipality has entered into an agreement with the European Investment Bank (EIB) designed to raise the energy efficiency in public buildings, notably kindergartens.
To implement the program, the EIB has issued a loan of € 5million. The Eastern Europe Efficiency and Environmental Partnership (E5P) has issued a € 5 million grant, and the Green Climate Fund a € 1 million grant.
The project agreement was signed by Yerevan Mayor Taron Margaryan and EIB Vice-President Vazil Hudák.
The municipality's press release mentions nothing about the specific measures to be taken to raise energy efficiency and reduce CO2 emissions.