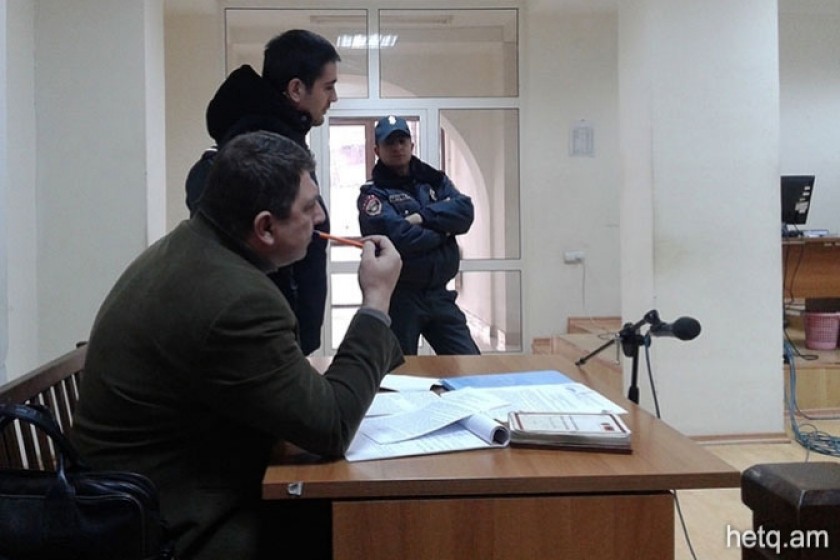 Yerevan's Sari Tagh Trial: Policeman Testifies that Demonstrators Threw Molotov Coctails
At today's court session in the case of Karen Vanoyan and Sargis Arabajyan, charged with physically assaulting Yerevan police during the July 2016 Sari Tagh disturbances, a police prosecution witness testified that some of the demonstrators were drunk and threw stones in the direction of the police.
The witness, Hrachya Muradyan, said he reported to work on the evening of the demonstration in civilian dress and heard shots ring out from the police station that had been seized and was being held by members of the armed Sasna Dzrer group.
Muradyan then testified that he saw some demonstrators lighting tires on fire and filling bottles with gasoline, throwing them towards the cops.
When asked by defense attorney Liparit Simonyan is he personal witnessed demonstrators filling the bottles with gasoline, Muradyan replied, "I assumed that it was gasoline in the bottles. You can't use water."
Simonyan pointed out that mere days after the incident, the state investigator mentioned nothing about demonstrators throwing Molotov cocktails.
The trial continues on December 27.