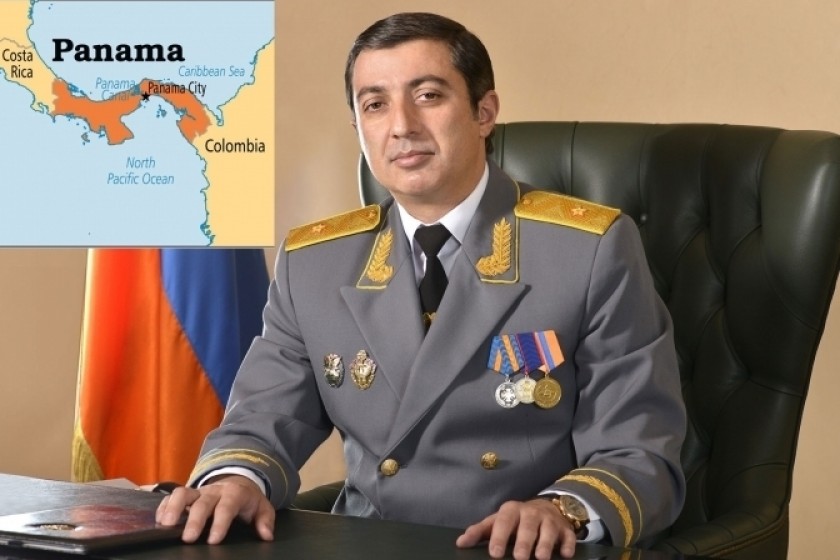 Appeals Court Hears Suit Filed by Investigative Journalists in Mihran Poghosyan Offshore Case
The Court of Appeals in Armenia is now hearing a lawsuit filed by the Investigative Journalists NGO (the publisher of Hetq) to overturn a lower court's decision absolving a senior investigator at the Special Investigative Service (SIS) from any wrongdoing when he denied handing over copies of a decision of the SIS to drop its criminal investigation into the offshore business interests of Mihran Poghosyan, a former head of the Armenia's Compulsory Enforcement Service.
The lower court threw out the original lawsuit seeking the copies in September.
Ara Ghazaryan, an attorney representing the Investigative Journalists NGO, told the court today that the SIS had violated his client's rights by not handing over the documents.
The SIS refused to hand over the requested documents last January, arguing that Article 262, Part 1, of Armenia's Criminal Procedure Code, states that copies of a decision to drop or halt criminal proceedings are sent to the suspect, the accused, the defense lawyer, the injured party or their representative, the civil plaintiff/defendant, or their representative.
According to the law, a copy is also sent to an individual or legal entity upon whose statement the criminal investigation was launched in the first place. The SIS argued that the Investigative Journalists NGO (which published Hetq) cannot be provided a copy of the decision since the news outlet is none of the above.
The NGOs lawyers maintain that Hetq requested the document in order to carry out its mission to provide information in the public interest.
Hetq wrote about Poghosyan's shady financial dealings in Panama and his Swiss banks accounts in April 2016, after data was uncovered in the Panama Papers. The data was obtained by the German newspaper SüddeutscheZeitung and shared by the International Consortium of Investigative Journalists (ICIJ) with the Organized Crime and Corruption Reporting Project (OCCRP) and more than 110 media partners from 82countries, including Hetq.
Poghosyan resigned from his post at the Compulsory Enforcement Service in April 2016, but always maintained he was not involved in any offshore business deals.