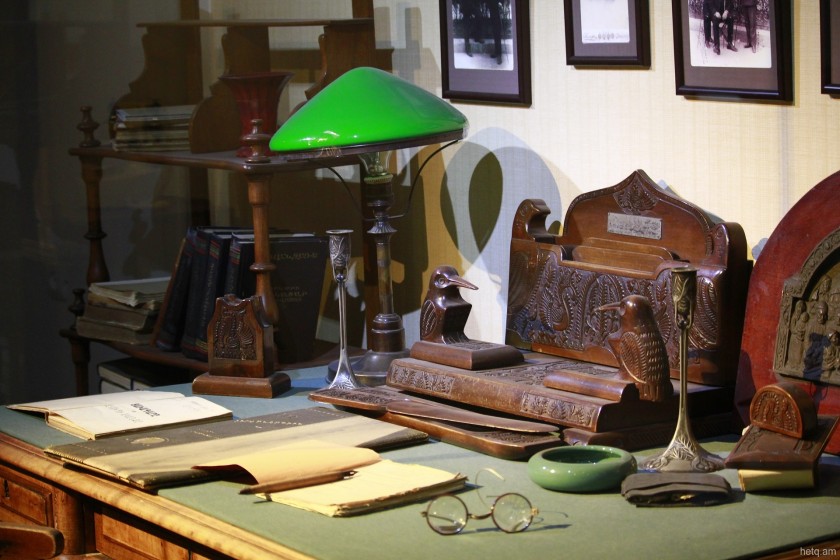 Yerevan's Museums: Innovative Solutions to Attract New Visitors
Hetq continues to look at the innovative steps museums in Yerevan are using to attract new generations of visitors.
This article looks at the Yervand Kochar House-Museum, the Yeghishe Charents Museum of Literature and Art, and the Museum of Printing.
Karine Kochar, director of the famous artist and sculptor Kochar's house-museum (39/12 Mashtots St.), says that she has been trying to use the experience of museums abroad and innovate over the past five years, but to little effect.
"Our products are very unique, with quality and taste, and the design is in line with international standards," says Kochar.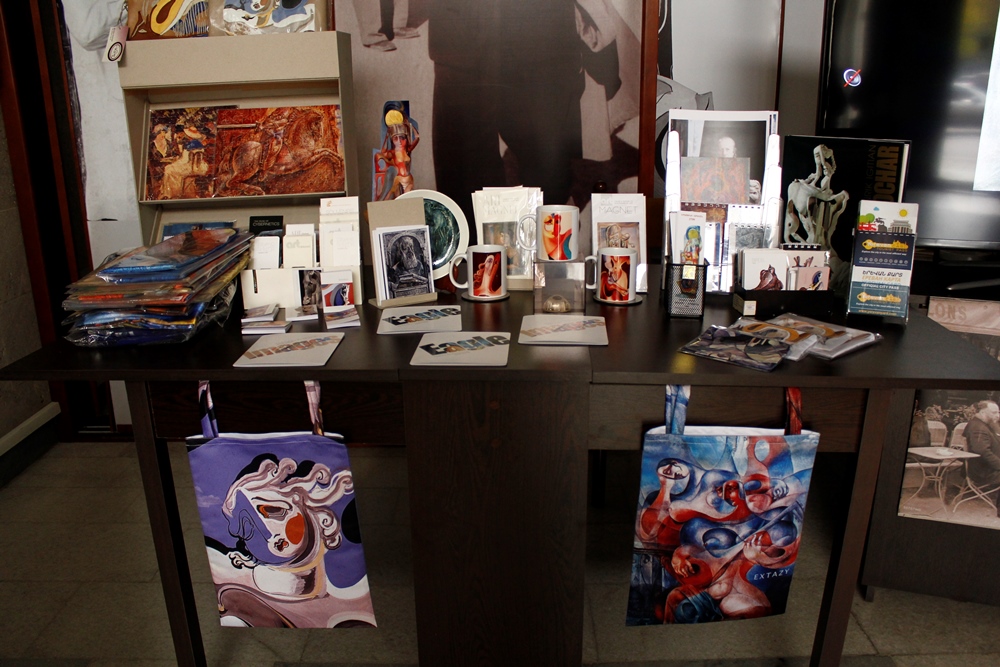 On Saturdays, art films are shown at the museum. In the evenings, the museum turns into a café. Paying only 1,500 drams, visitors can enjoy a tour, watch short films about art, and drink tea or coffee with treats and pastries. If the number of visitors is at least six to eight, a souvenir drawing is also organized. One of the visitors gets a gift from the museum. Surprisingly, visitors to the café are very rare.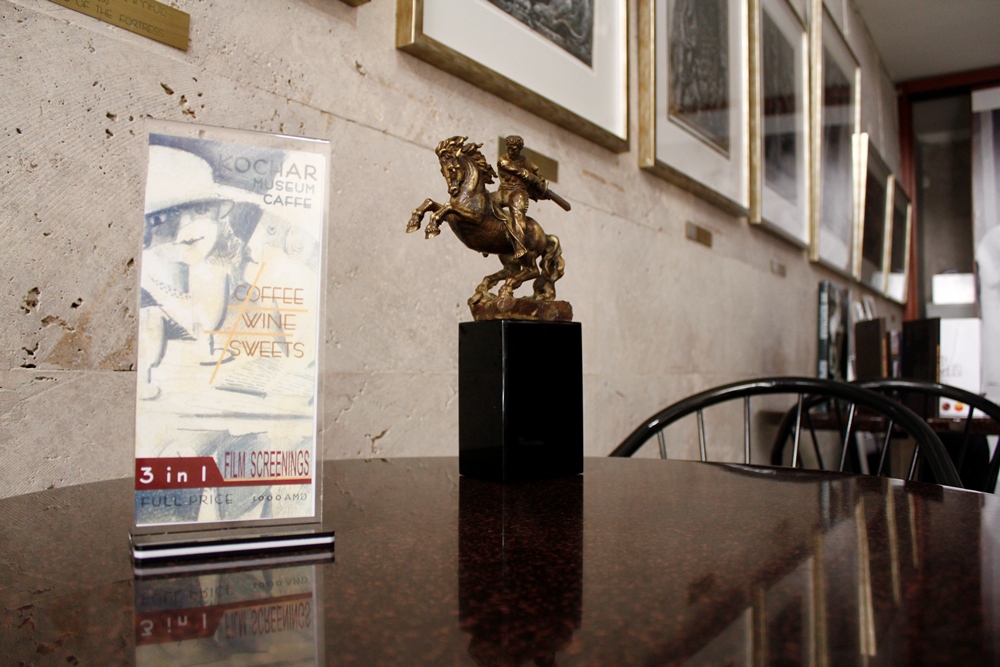 The museum sells souvenirs ranging from silk scarves with fragments of famous works of Yervand Kochar, handkerchiefs, a big selection of bags, all of which are of high quality, magnets, notebooks, bookmarks, coats, t-shirts, glasses, plates, each having Kochar's art marks. Gift prices range from 500 to 45,000 drams. It will soon be possible to order them online.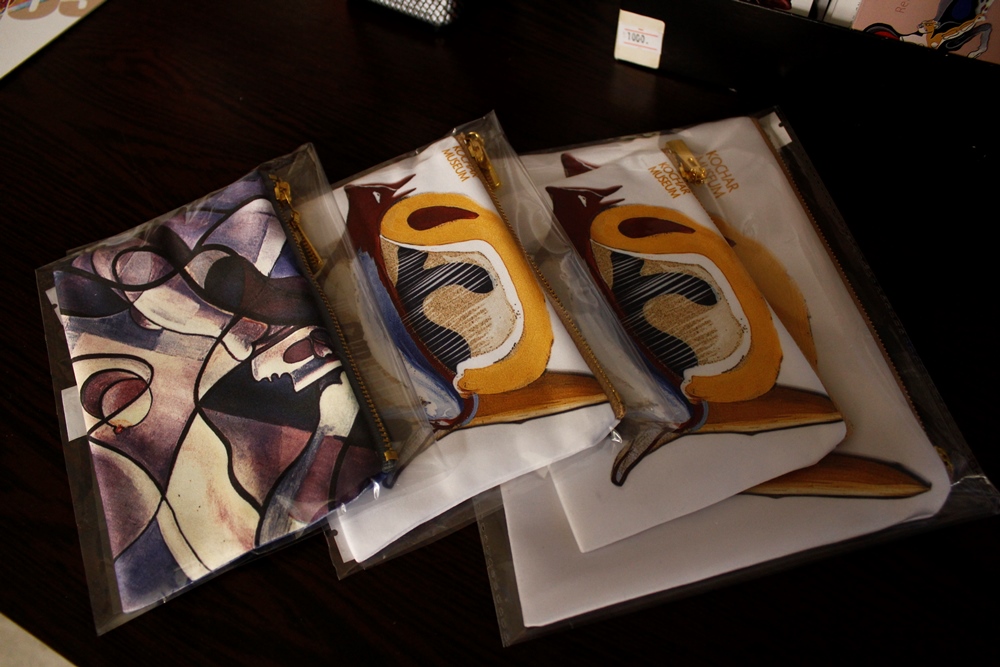 Karine Kochar says there's a decree issued by Armenia's Ministry of Culture to have annual sales of at least 400,000 drams.
"The museums have become attractive due to their location. In our case, for example, it's leased for cultural events. But, on the other hand, these institutions shouldn't be turned into entertainment venues. There are many scientific works carried out in the museum, and one should not forget about protecting the exhibits. We have a problem with saving the paintings," says the museum director.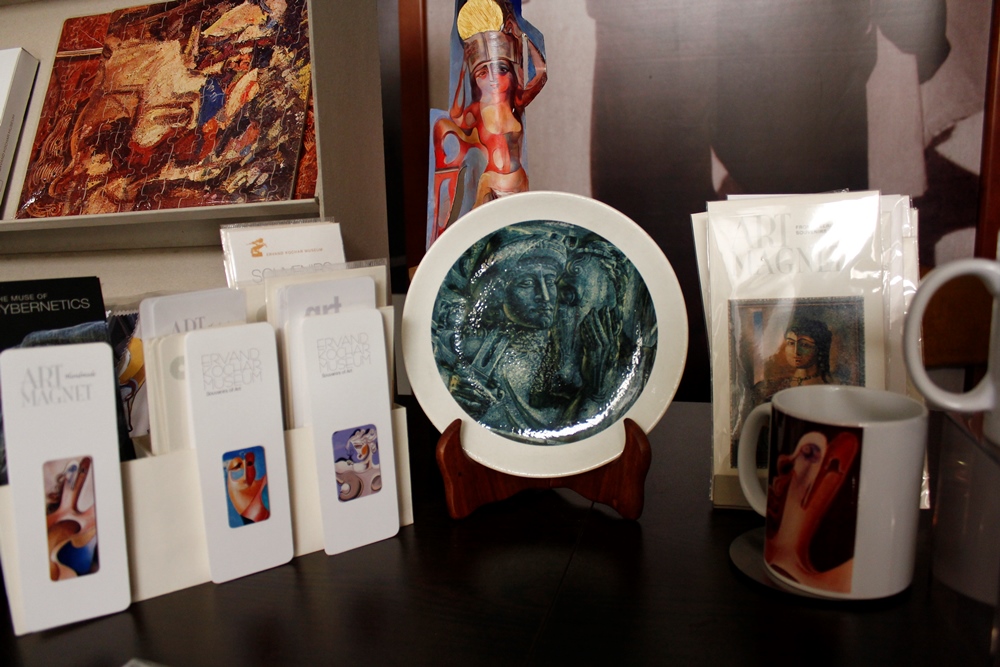 Karine Kochar says it's worth visiting Armenia just to visit this museum, like some people go to Amsterdam to see the Van Gogh and Rembrandt museums. However, museums in Armenia have far to go in this respect.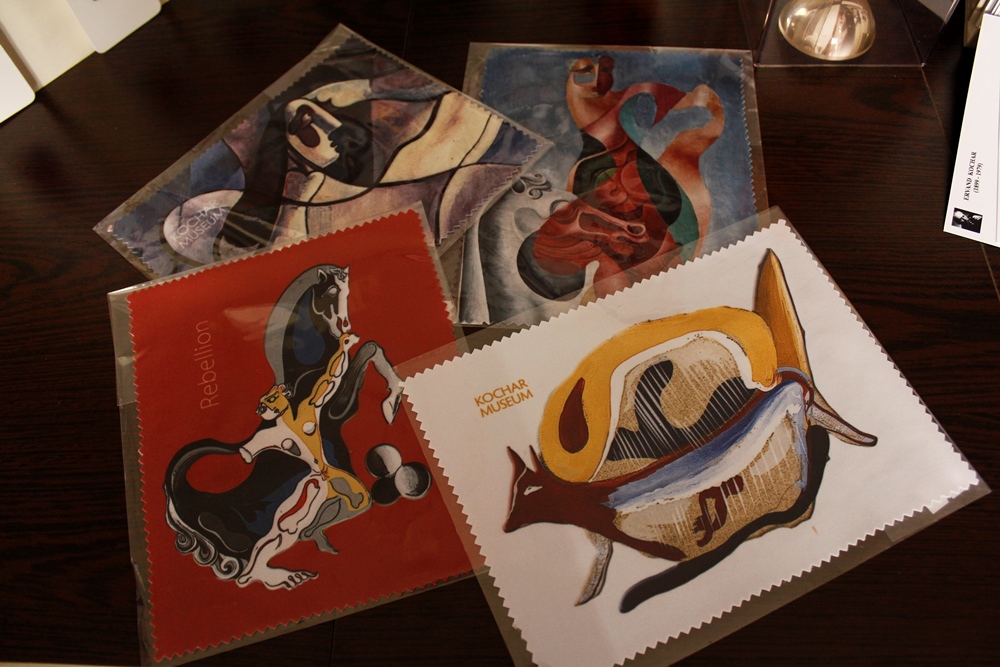 Armenia's Museum of Literature and Art has six branches, four of which are in the provinces. Karo Vardanyan, director of the Yeghishe Charents Museum of Literature and Art (1 Arami St.) says the possibilities for organizing souvenir sales in regional branches that have picturesque gardens and impressive yards are greater, and they also work on additional service possibilities.
The Armenian government has decided to limit by 6-7% the allocations from the state budget to the cultural institutions starting from 2018.
Vardanyan says that every cultural institution should get engaged in an entrepreneurial activity not prohibited by law.
Apart from selling books, postcards and other souvenirs, the museum also cooperates with Teryan Cultural Center to create national clothes, puppets, bags and other handicraft items.
Museum employees take lessons from the center's specialists in order to stay busy during winter months, when not so many people visit museums.
The Museum of Printing (72 Teryan St.), located in the National Library of Armenia, also cooperates with Teryan Cultural Center.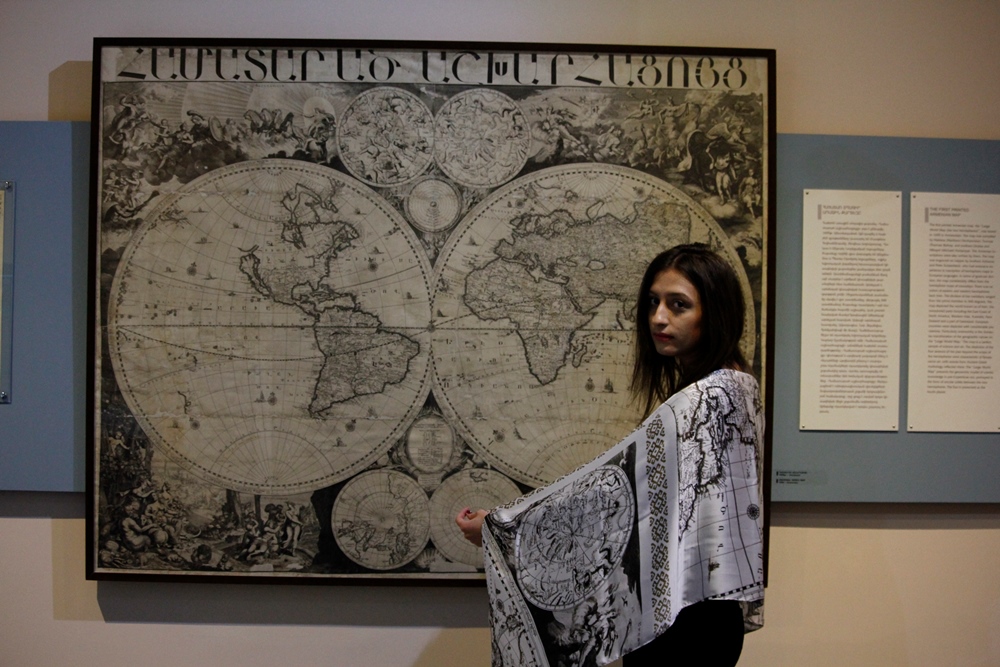 They sell some items prepared by the center related to the history of book and book printing – tee-shirts, glasses, necklaces, and silk scarves with the ancient Geography map.
Souvenirs at the Museum of Literature and Art start at 100 drams. At this price, visitors can purchase bookmarks adorned with the famous portrait of Charents by Martiros Saryan, or the heroes of Shor and Shorshor, the first Armenian comedy film.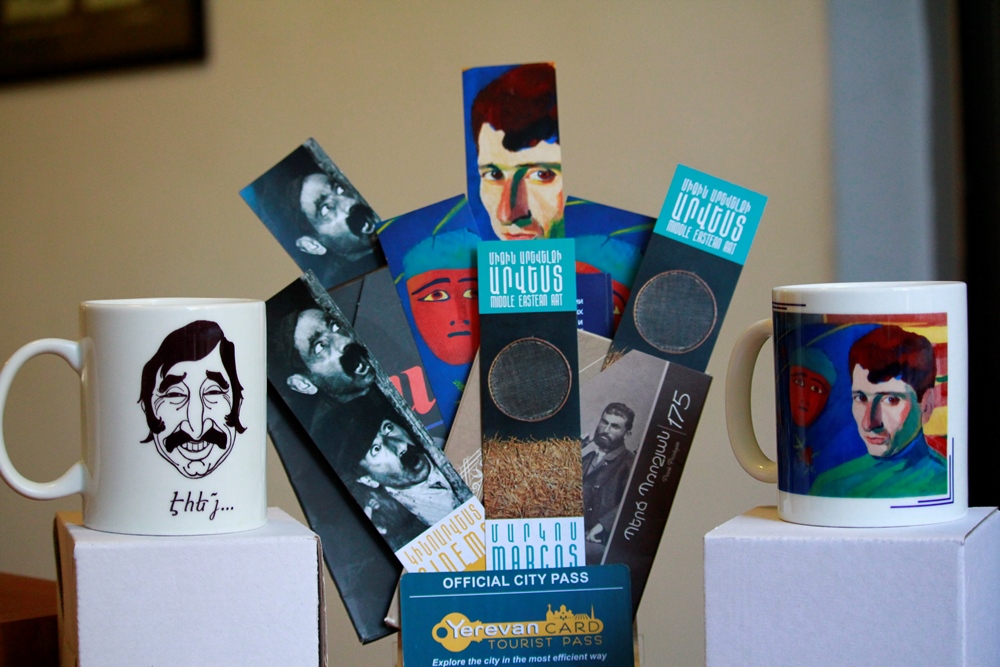 The Armenian writer Perch Proshyan had a love for photography. The museum sells a collection of 12 postcards from the author for only 1,000 drams. Another album of postcards, with photos of the most interesting samples of the museum, can be bought for 600 drams.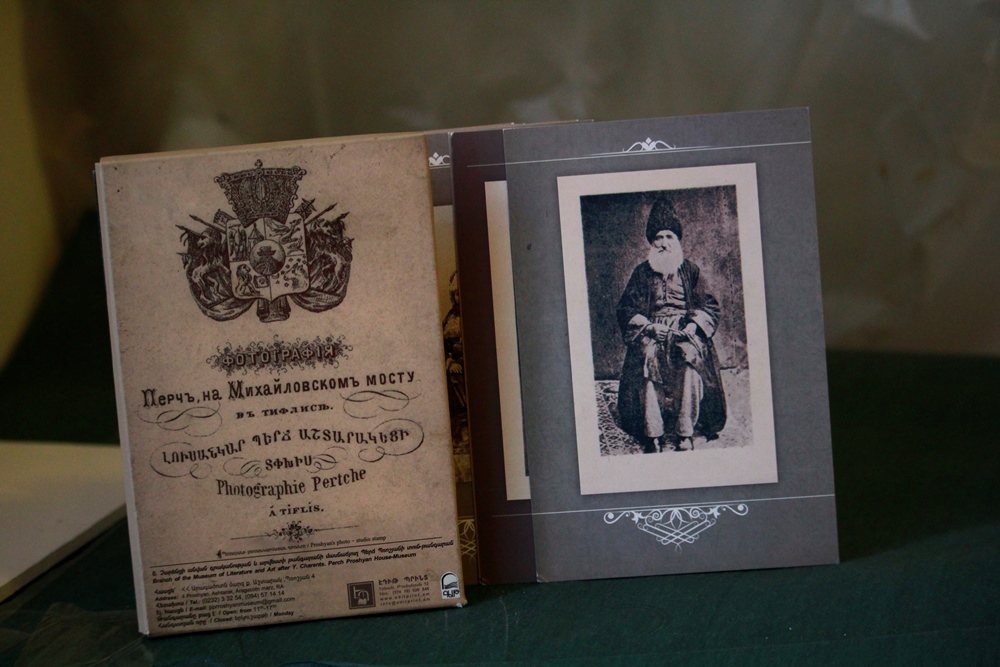 In 2015, the museum published the illustrated book "Answer: 100 Years Later", which is a collection of unique unanswered letters, written during the Armenian Genocide, translated into different languages, ​​and sent to various cultural figures around the world.

Surprisingly, some of them were answered 100 years later. For example, a Turkish businessman responded to Komitas's letter. The entire correspondence is published in the book, also sold at the museum.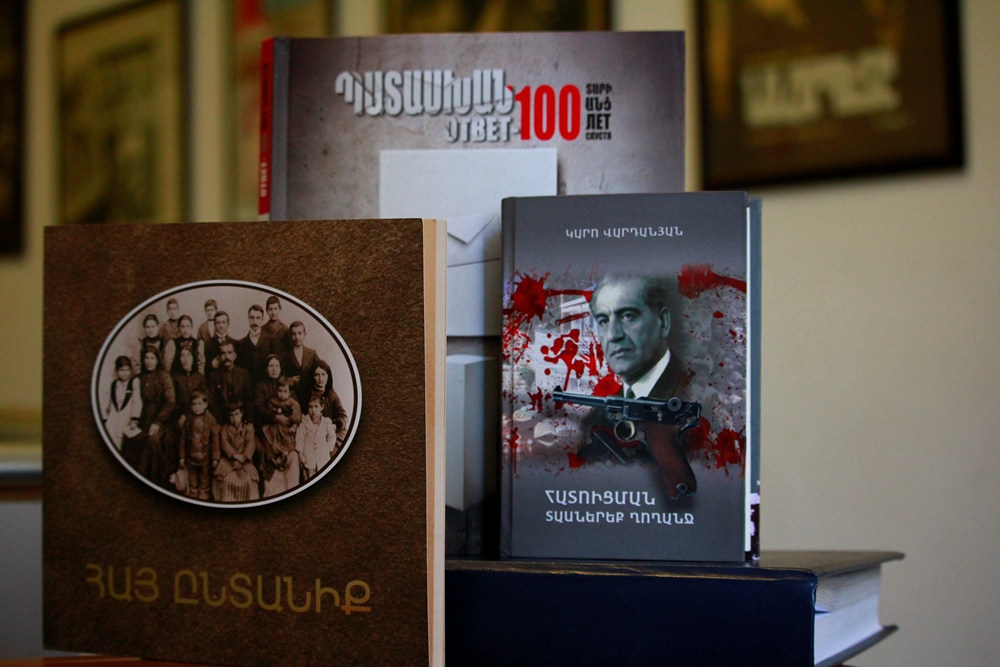 Another unique book printed by the museum portrays family photos of renowned noble Armenian families. "We wanted to show that Armenians looked differently before the genocide and exile," says Karo Vardanyan.
The Charents Literature and Art Museum and the Kochar House-Museum offer educational programs. The Kochar House-Museum also has a drawing studio for children aged three and older.
If you found a typo you can notify us by selecting the text area and pressing CTRL+Enter