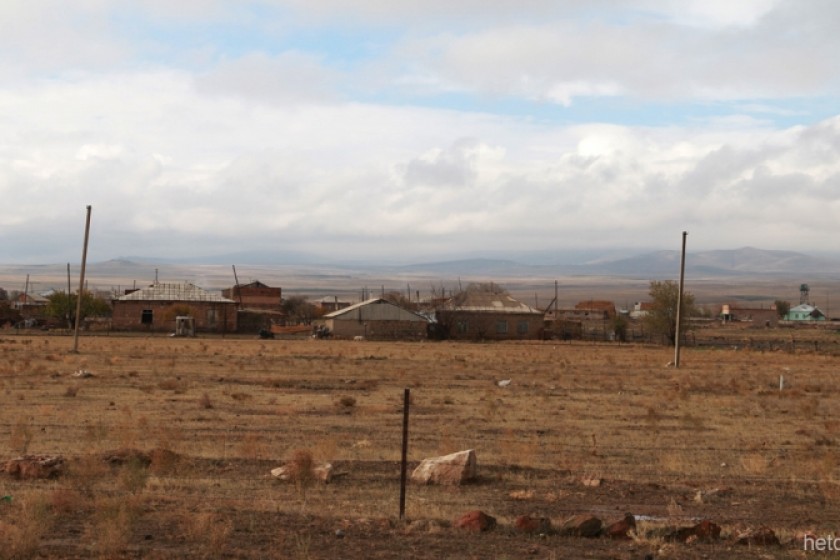 Poverty Level in Armenia Today Remains Higher Than 2008 Pre-Financial Crisis Rate
The poverty level in Armenia today remains higher than the rate registered in 2008, just before the global financial crisis.
The country's official 2016 poverty level was 29.4% (880,000 individuals), of which 8% were very poor and 1.8% extremely poor.
In 2016, and during the previous seven years, the poverty level exceeded that of 2008 by 1.8%
From 2015 to 2016, the poverty level in Armenia dropped a mere 0.4%.
Economic growth in the country in 2016 was only 0.2%, not enough to make a dent in the poverty rate.
However, a report entitled "The Social Picture and Poverty in Armenia" notes that inflation decreased in the country from 2015 to 2016, the first time since poverty data were published in 1996, and that this would led to a drop in the poverty level.
The poverty level in Yerevan, the country's capital, is 1.3 times less than in other towns. The average poverty rate in urban centers scattered around the country is 33.2%
In terms of the country's provinces, Shirak, Lori, Kotayk, Tavush and Armavir have higher than average poverty levels. Shirak, were Gyumri is located, has the highest at 46%.
Armenia's National Statistical Service estimates that it will take AMD 63.2 billion (US$130 million), or 1.2% of GDP, to overcome poverty in Armenia. This amount is in addition to the social assistance already allocated to the poor.
The Social Picture and Poverty in Armenia report notes that international experience shows that it's unlikely for social assistance to be targeted properly, and thus, it will take more funds than estimated to address the issue.
The Armenian government says it wants to reduce poverty by 12% by 2022. Thus, the poverty level needs to drop an average of 2.4% annually to reach this lofty goal.
2.4% might not seem like a huge number, but let's remember that the poverty level has decreased by less than 1% in the last two years.