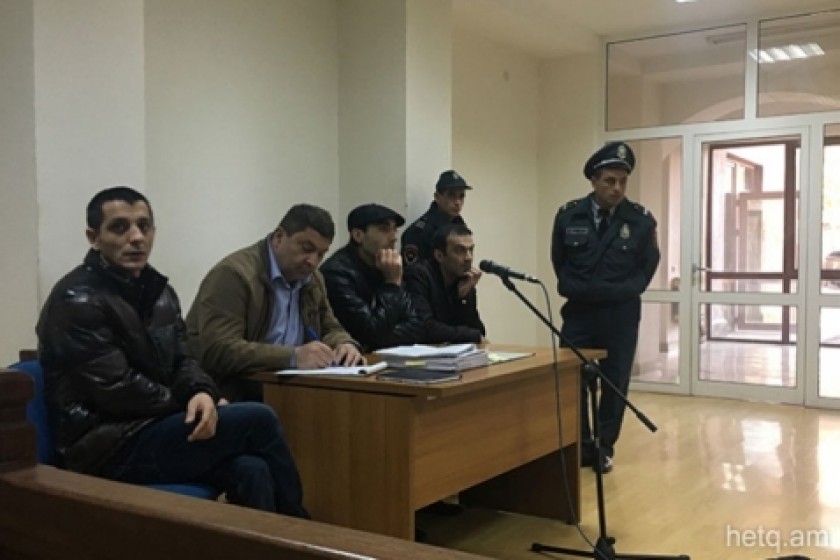 Sari Tagh Trial: Policeman Testifies That Residents Threw Stones
Police Inspector Vilen Hambardzumyan, a prosecution witness in the Sari Tagh trial in Yerevan, today testified that local residents failed to heed his instructions to remain in their homes, and instead, threw stones at the police.
The unrest occurred following the seizure of a Yerevan police building by a group calling itself Sasna Dzrer. Hundreds of residents had gathered near the area and were later set upon by the police using stun grenades.
In the ongoing trial, Hrayr Isakhanyan, Harutyun Torosyan, Andranik Keoseyan and Edvard Zeytunyan are charged with physically assaulting Yerevan police during the July 2016 Sari Tagh disturbances.
Hambardzumyan said he was in civilian dress on the day.
Hrach Muradyan, another policeman who testified, said that he too was in civilian dress, and that he tried to arrest an individual who he spotted throwing stones at the police.
The next trial date is December 25.