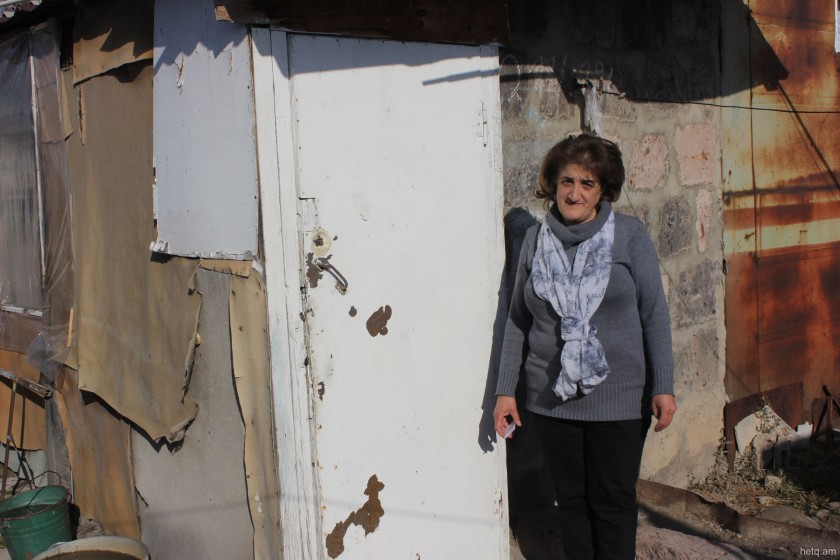 29 Years After Spitak Earthquake: Many Continue to Live in Temporary Tomiks
Alina Simonyan
Today, 29 years after the "Spitak" earthquake hit northwestern Armenia, killing at least 25,000 and injuring tens of thousands more, traces of the devastation remain evident.
Many remain homeless, still living in makeshift shelters that were supposed to be temporary. The Shirak Provincial Administration estimates the number of tomiks (small huts) to range from 2,000 – 2,500. Many of these people, for a number of reasons, are no longer eligible for state housing.
Ruzan Hakobyan – 50
"Have you come to photograph my tapestries?" she asks, welcoming us in. Ms. Hakobyan is dejected upon learning the real reason for our visit. Her works have been displayed at numerous exhibitions. Last year, she held a solo exhibit at the Mher Mkrtchyan House-Museum in Gyumri.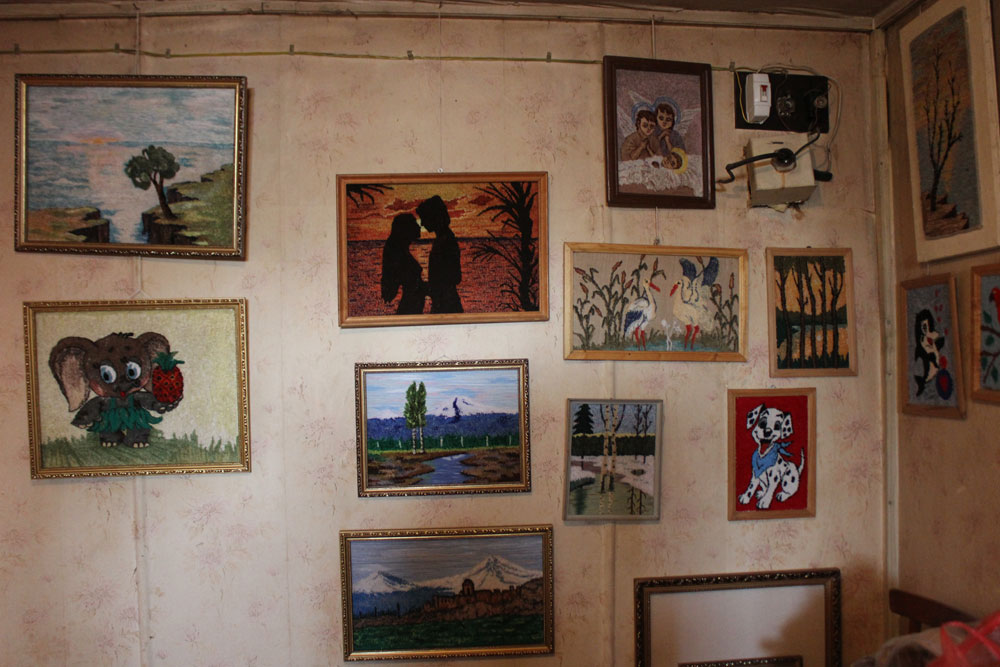 Ms. Hakobyan hails from the Talin village of Ashnak. She moved to Gyumri in 1986. Her husband moved away after the earthquake, and Ms. Hakobyan raised her son Henrik, now serving in the army, on her own in the tomik the family has been living in since.
"I place all my hope on Henrik. I want him to return and do something good. I worked in many places, many schools. I've had many children under my wing. I worked for ten years at the Trchunyan Tun Children's Home in Gyumri. My Henrik got a job as a waiter when he wasn't even fifteen. He looks big for his age."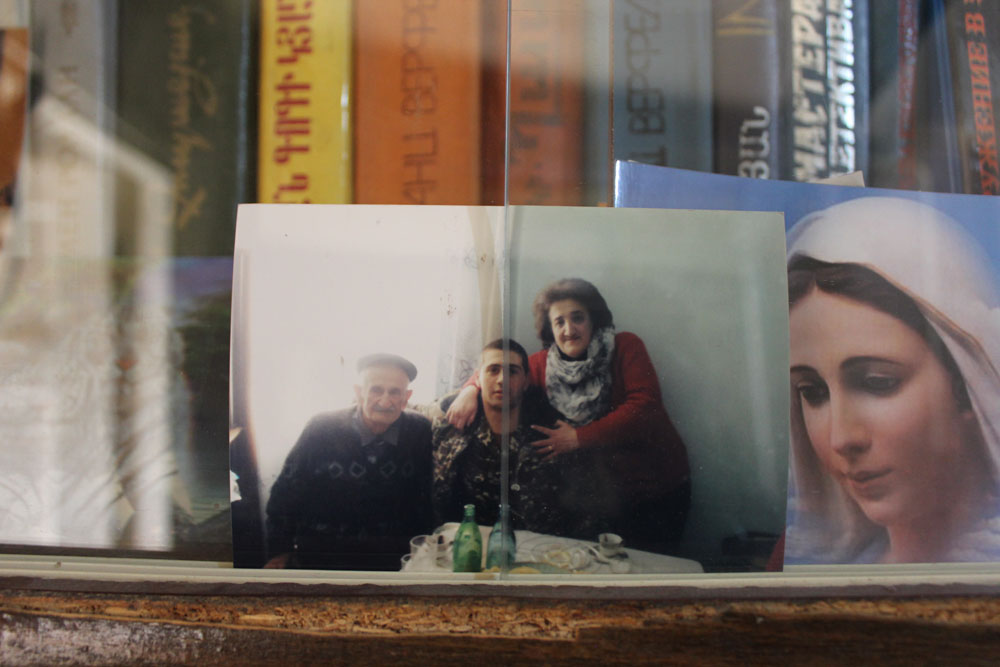 Somewhat embarrassed, Ms. Hakobyan says the only real assistance she's received from the government is the one time some workers from the municipality came by and dropped off some wood to heat the tomik.
"I'm an optimist. My grandma would say, 'If you want to live well, look at those below, not above, you. Walking down the street, I see people standing next to the trash bins. I say to myself, thank God, we are better off. My son tells me that we should move to Russia when he returns from the army. But I can't move and live abroad. I tell him, 'You were raised here. Have some pride. At least, don't raise your kids here."
Galya Avetisyan – 60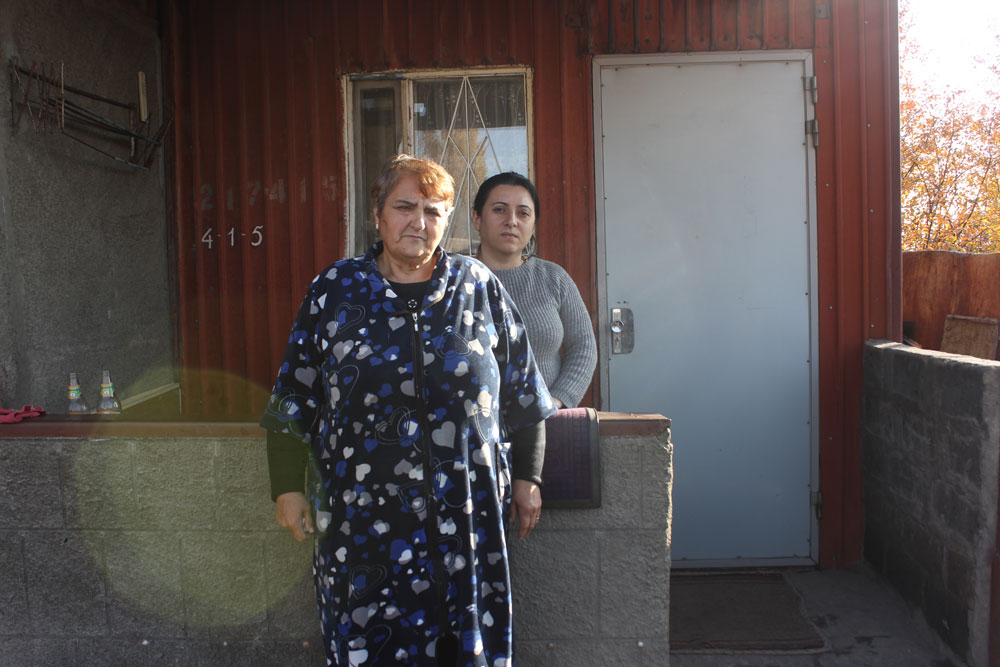 "For ten years before the earthquake, we rented a place to live. After the earthquake hit, we were supposed to have been allocated a house. All our papers were in order. But it was all lost. They gave this tomik to my husband. We've been living here for the past thirty years. We've given up hope of ever getting a real house. The municipality has denied all my requests. They say there's no such housing program in place. If there is, they'll inform me. I've also filed a housing request with the Gyumri Without Tnaks organization."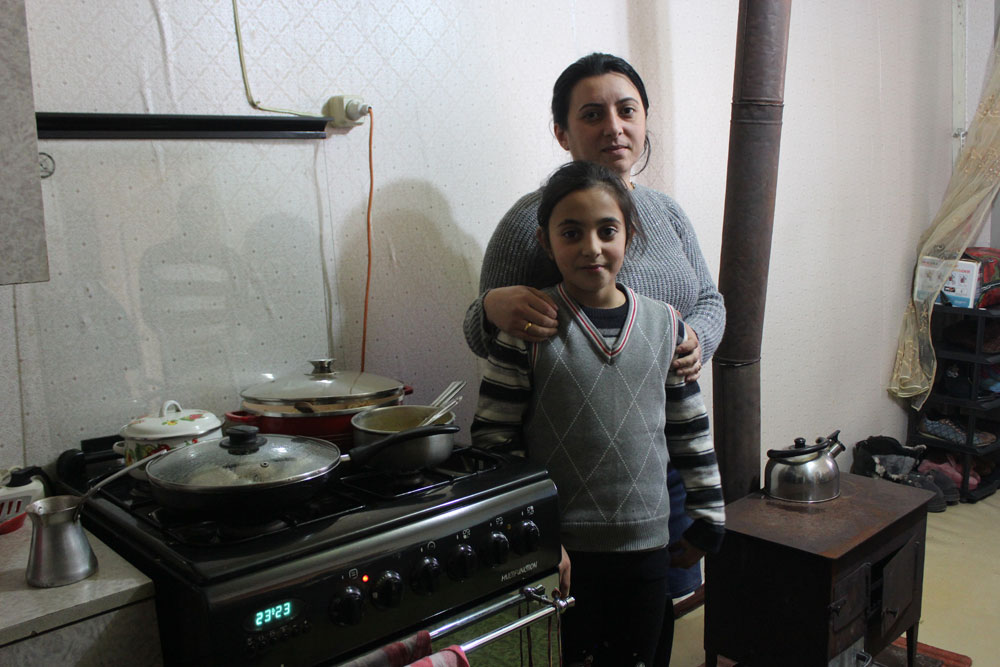 She shares the tomik with her son, daughter-in-law, and her two grandkids. Ms. Avetisyan receives a monthly pension of 16,000 drams. She says nothing's left after paying the utility bills.
"We're not even on the list for housing. They say we never lost a house in the first place. We have to repair this tomik every year. I just hope our children will have a regular home to be happy in."
Anahit Mardoyan – 66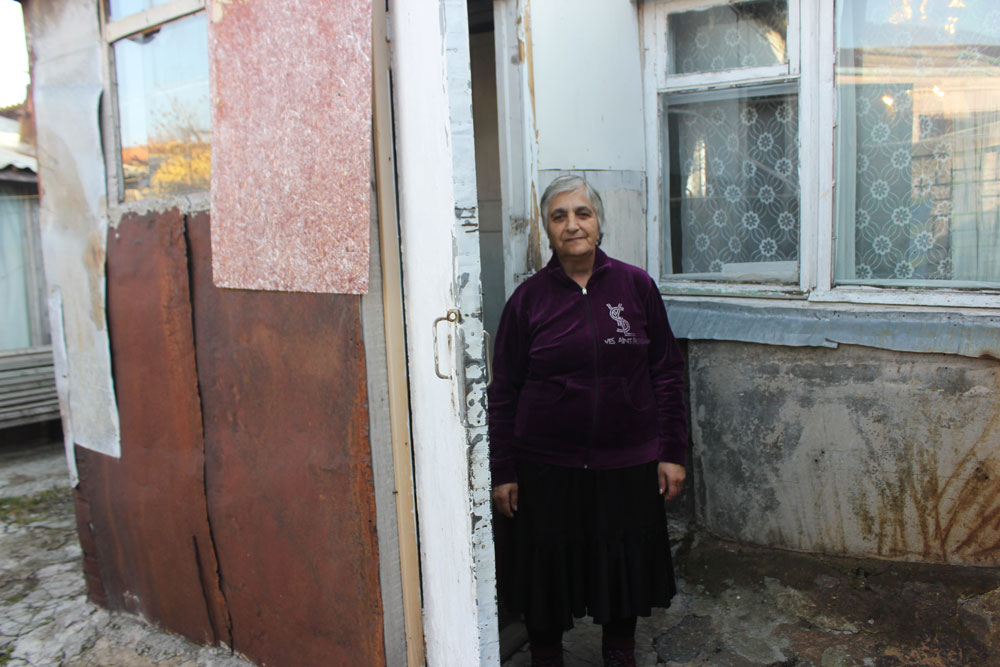 "I married in 1991, and ever since then, some thirty years, I've been living in this tomik. My husband died two years ago. I live alone."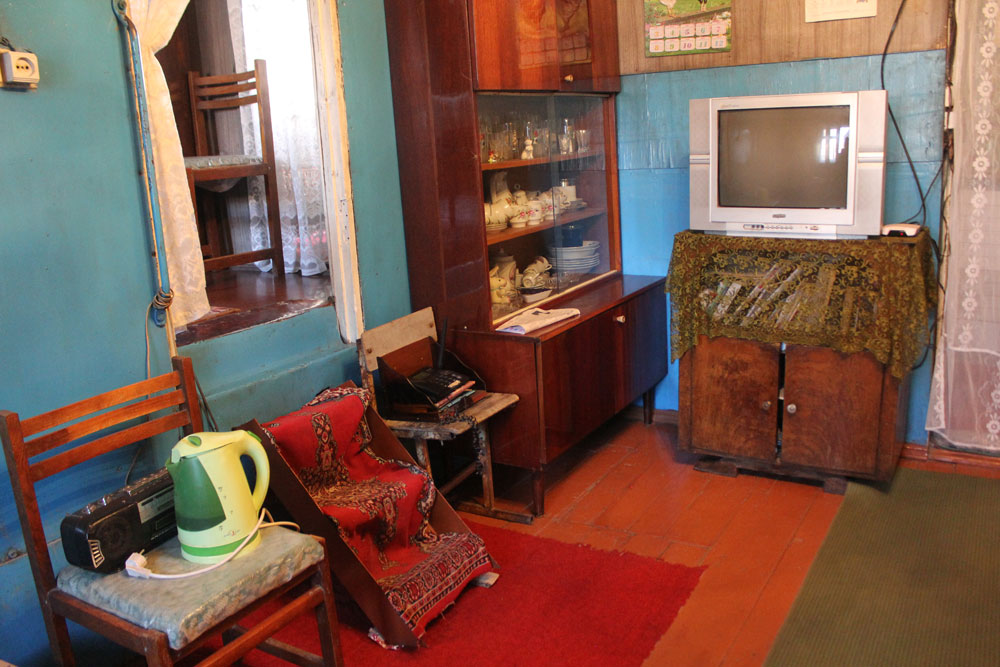 "My husband's house was destroyed in the earthquake. His first wife died. I've applied to the municipality for housing, but have received no reply. I've also written to Tsarukyan*. Again, no answer. I written a letter to the All-Armenian Fund. My neighbor will take it to Yerevan and deliver it. Let's see what will happen." [Gagik Tsarukyan- wealthy Armenian tycoon]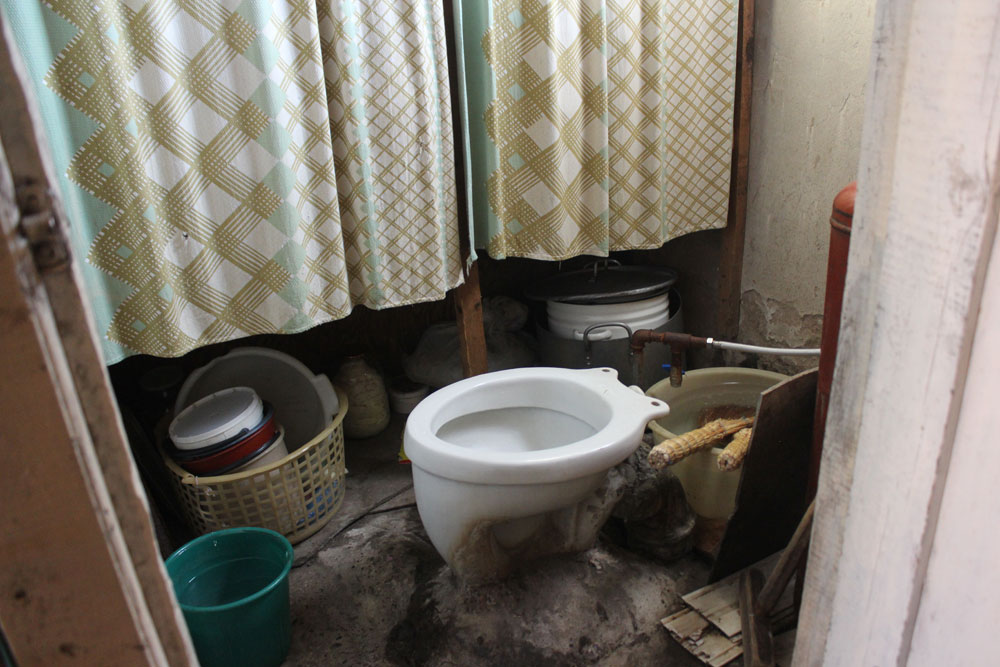 "If I at least am allocated one room. That's all I want. I'd leave this tomik in a second. It's impossible to live here. I've set rat traps all around. Sometimes, at night, their screeching wakes me."
Haykanoush Gasparyan – 52
"I've been living in this tomik for the past 25 years. I was married and about to give birth when the earthquake hit. I lost the child. My in-laws house was flattened. No one was found. I was on my own. I haven't remarried. They told me I couldn't have kids."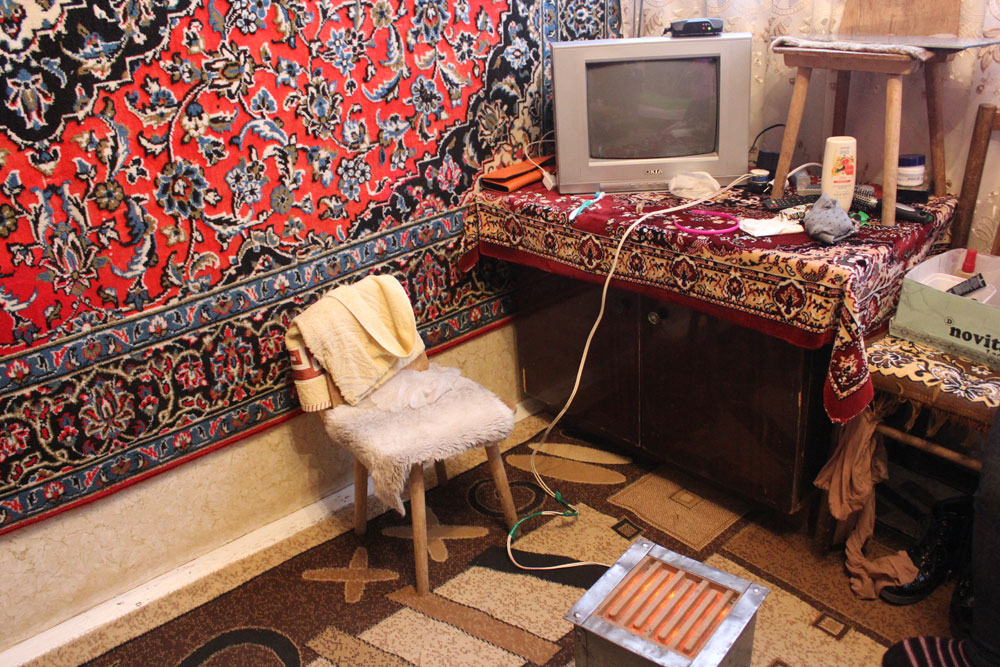 Ms. Gasparyan worked in a hospital, as a nurse. She was let go. She worked for two months in Russia.
"I now unemployed. I can still give shots and other first aid. Hopefully, something will turn up."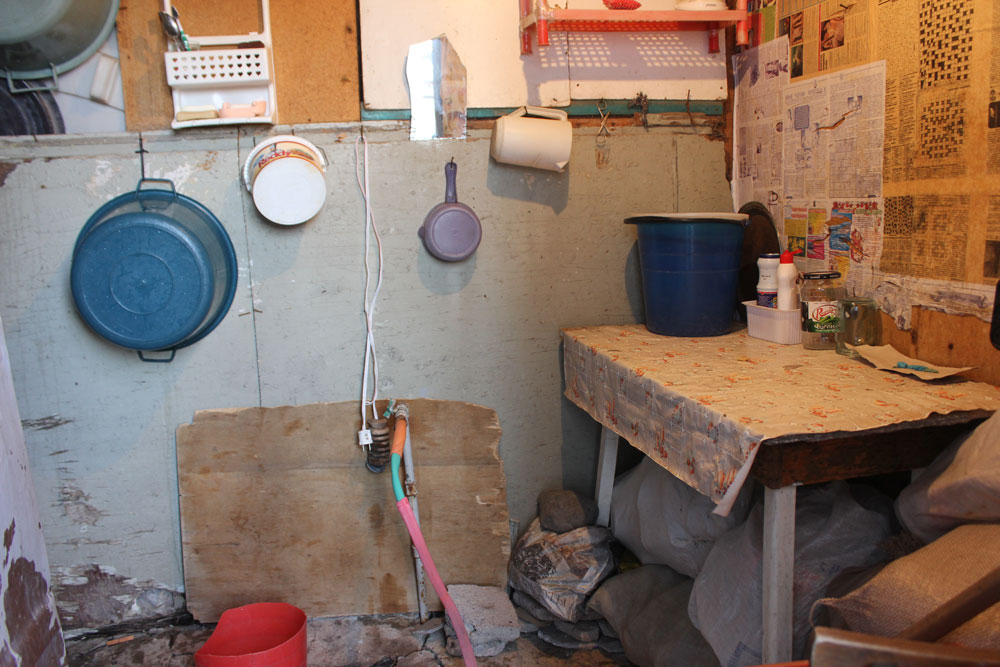 "My sisters in Russia help me. I used to get some state assistance. That was cut. I want to go to Yerevan to look for work. I wrote the All Armenian Fund four years ago. They never replied."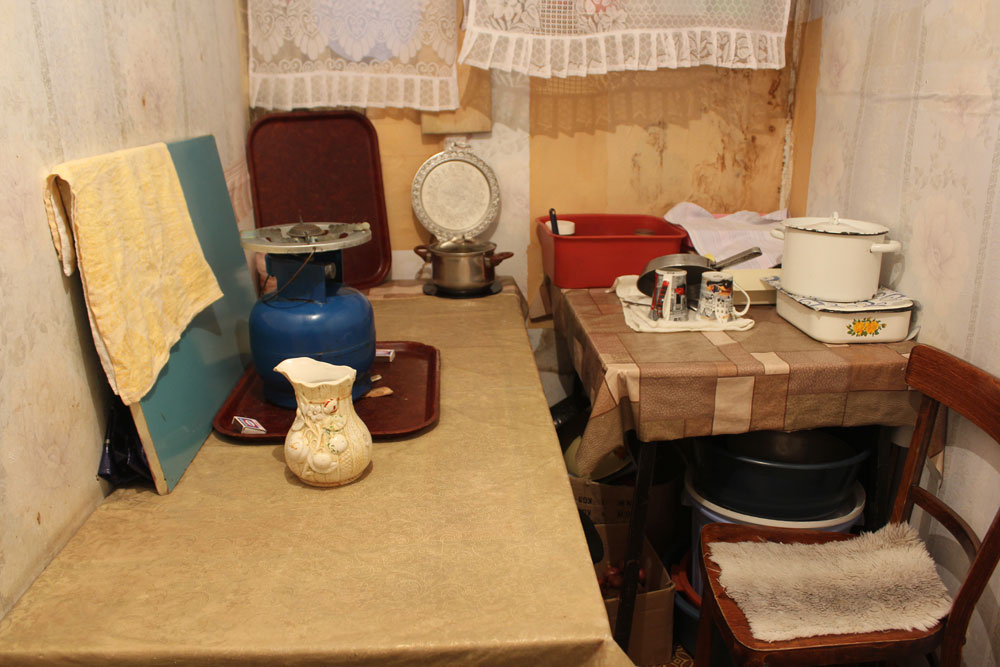 "Living in this tomik is terrible. I won't even talk about the public conveniences. The roof leaks. I've patched it, but who knows how long it will last. I don't want much, just a job. I could get by if I had some work."
Top photo shows Ruzan Hakobyan