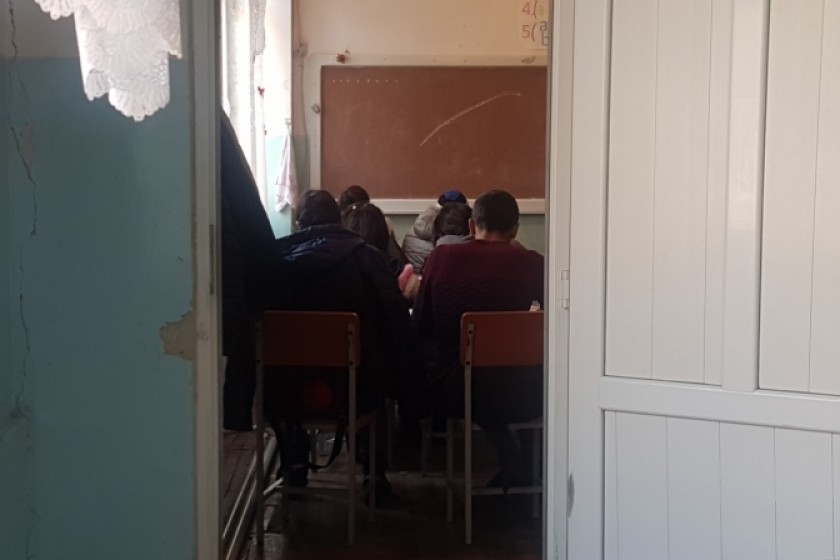 Chilly Classrooms: Yerevan Principal Advises Pupils to Bundle Up
By Norayr Shoghikyan
Students attending Public School 160, in Yerevan's Erebuni District, must wear their coats in the classroom - it's that cold.
This is what one of the students' parents told Hetq. The parent wished to remain anonymous, fearing a potential backlash against her child.
Hetq visited the school to investigate the claim.
School Principal Anahit Galstyan escorted us to the classroom where she would be teaching. Entering the classroom, we saw most of the students at their seats, wearing coats.
However, when Galstyan asked the pupils if they were cold, they all, in unison, replied, "No".
We then visited other classrooms in the school, without Galstyan's presence. We saw many other children wearing their coats. They confided to us that the school indeed was chilly.
"We sit in class wearing our coats. We turn on a fan heater. It's cold for the first three morning hours," said one of the pupils.
Even Principal Galstyan confessed that some of the classrooms aren't sufficiently heated via the central system, and that additional electric heaters are necessary.
"We have classrooms with a norther exposure. They're colder than the others. The walls are thinner than standard. We turn on electric heaters in them," said Galstyan.
The principal has advised parents to dress their children appropriately and to bring items to cover the seats.
Surprisingly, the school is officially regarded as having an adequate central heating system.
Armenia's Ministry of Education and Science reports that 945 of the country's 1,430 schools have central heating. 257 of these are in Yerevan.