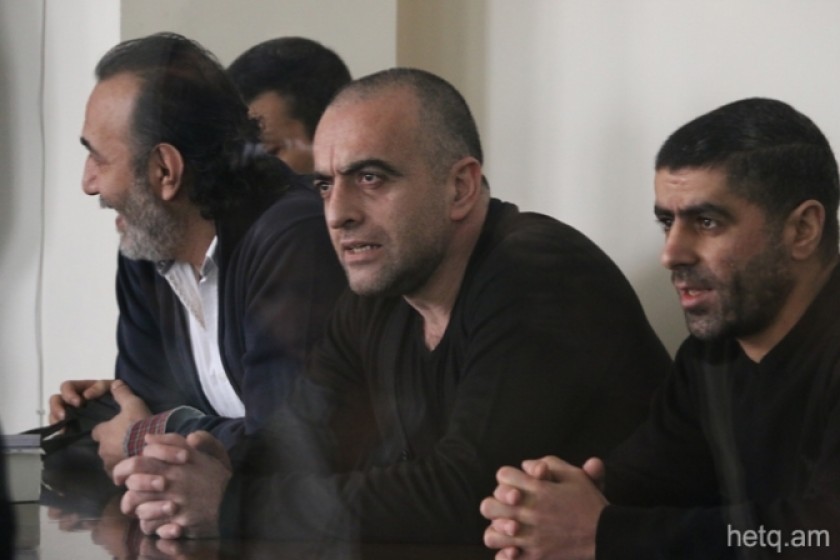 Sasna Dzrer Defense Attorney Declares Collective Charges Unacceptable
At today's session of the three Sasna Dzrer trials now underway in Yerevan, the two public defenders asked the court for a two-month postponement in order to familiarize themselves with the case.
The two public defenders, Meri Alaverdyan and Ara Davtyan, had shown up in court for the first time, substituting for Karen Mezhlumyan and Anoush Mkhitaryan, now on vacation.
In response, presiding Judge Artush Gabrielyan said he wouldn't allow anymore postponements in the trial that has plodded along for several months now.
Arguing that justice wasn't being served in the court, defense attorney Mushegh Shushanyan called for the judge to recuse himself. The motion was denied.
Shushanyan then argued that the prosecution's charges against the defendants were general in nature, and called on the court to have the charges modified so that each defendant was accused with a specific set of charges.
Judge Gabrielyan seemingly concurred, and instructed prosecutors to sustain the charges being levied collectively against the defendants.
Prosecutor Hakob Yenokyan replied that the charges were clearly laid out.
The next trial date is December 21.
(Artush Gabrielyan is the presiding judge in the trial of Armen Lambaryan, Ashot Petrosdyan, Garo Yegnukian, Khachatur Gishchyan, Artur Melkonyan, Tigran Sargsyan, Artur Soghomonyan, Garnik Hovakimyan, Hovhannes Vardanyan, Manvel Atoyan and Vardges Gevorgyan.)