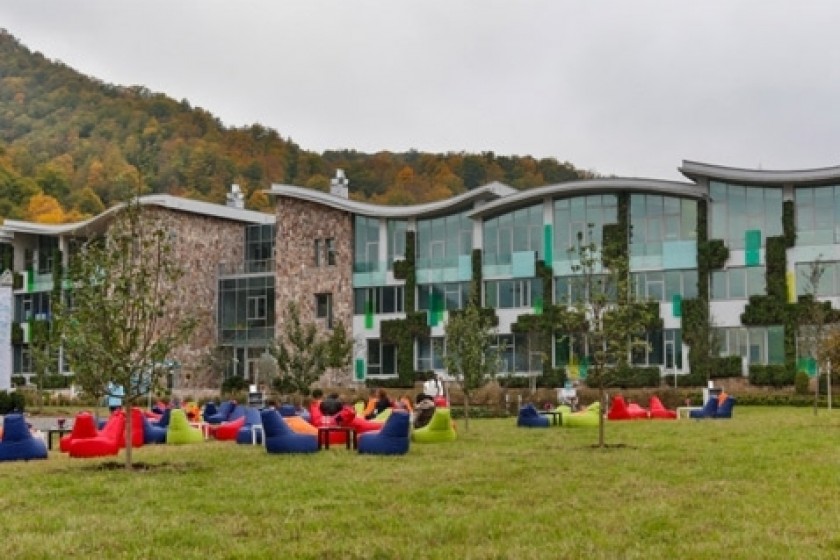 UWC Dilijan Appoints New Head
This is a UWC (United World Colleges) press release. UWC Dilijan, founded in 2014, has an enrollment of 194, aged 16-18.
The Board of Governors of UWC Dilijan has announced the appointment of Gabriel Abad Fernández as the new Head of College, effective 1 August 2018.
Denise Davidson, who has been Interim Head of the UWC Dilijan for two years, will manage the handover of the College to Gabriel at the end of this academic year. "UWC Dilijan has been fortunate to benefit from the able and experienced leadership of Mrs. Denise Davidson who has brought stability, necessary structures and cohesion to the Dilijan community," said Veronika Zonabend, Co-Founder and Chair of the Board of Governors of the UWC Dilijan.
"After a period of consolidation, we are now ready to move on to the next phase of dynamic progression based on a holistic approach to education and innovative ideas in the context of the formation of the Education Cluster and the proposed Teachers Centre. It is clear to me and the Board that Gabriel has all the skills and character required both to nourish the UWC Dilijan community as it exists as well as to take UWC Dilijan forward," Veronika added.
Gabriel Abad takes up this post after gaining considerable experience at UWC South East Asia, occupying a variety of positions most latterly as Director of Boarding. He has been active in UWC, the Council of International Schools and the International Baccalaureate Educators Network.
"I am thrilled to join UWC Dilijan, to build on the solid foundation laid out by Denise and her team. My wife Natalie is a UWC Atlantic College alumna, and our children Eleri Carmen and Harri Gabriel have lived all of their lives in the two UWCSEA campuses. While we will be sad to leave UWCSEA, which has been our home for sixteen years and to which we owe so much, we are all looking forward to moving to Armenia to become part of the UWC Dilijan community and of the wider Dilijan community," said Gabriel Abad.
UWC Dilijan welcomes a true member of UWC family.
If you found a typo you can notify us by selecting the text area and pressing CTRL+Enter