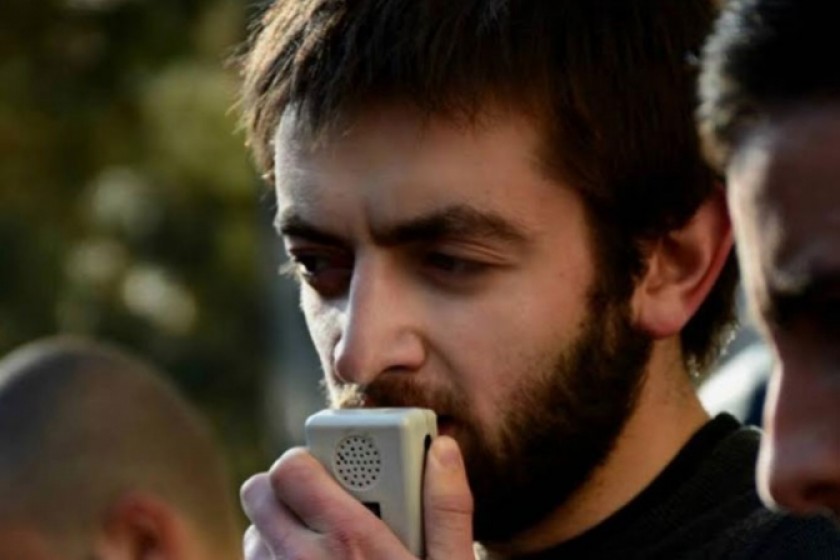 Yerevan Student Strike Leader: Opposition to Military Deferment Bill Fizzled Due to Disunity
By Nelly Petrosyan
Davit Petrosyan, a member of the For the Development of Science movement who led a series of student protests, including hunger strikes and class boycotts, opposing a bill that effectively cancels draft deferments for those pursuing a candidates of science degree, told Hetq that the protests eventually fizzled out after the parliament passed the bill because the students lacked unity.
The Armenian National Assembly passed the bill in November. Some university students staged a boycott and hunger strike.
After passage of the bill, boycotting students were invited to roundtable discussions with the government.
On December 18, Petrosyan and Yuri Avagyan, another member of the For the Development of Science movement, went hunger strike.
Avagyan had to stop on December 21, due to pneumonia, and Petrosyan decided to stop on the evening of December 22 after more than 500 people, mostly friends and professors, collected signatures asking him to do so.
While on hunger strike, Petrosyan told Hetq that the students weren't happy with the results of the roundtable discussions held in the National Assembly.
Petrosyan says the government promised to make concessions, but never did, adding the hunger strike was directed against the government and the legitimacy of the law.
"They never mentioned how they planned to solve corruption issue. If people used to give money to get admitted to university, now they will give the same money to the healthcare system to prove some disease to be freed from army service," Petrosyan said.
He says the students were not united when boycotting university classes. Their number dropped from the first boycott day to the last, because of the pressure on students, or their lack of will.
Petrosyan cites the example of Yerevan State University Rector Aram Simonyan who alleged that the activist students were being sponsored by the Soros Foundation. Simonyan went so far as to accuse Petrosyan of receiving his "orders" during a visit to Poland.
"Those charges are baseless. I visited Poland for other reasons. I even showed the rector my invitation. It's their problem if they never read it. No big deal. I understand. Times are quite tense now," Petrosyan told Hetq.
"Now, there aren't ample conditions for another boycott. The rectors also affected the process, and the overall environment was too politicized. We wanted to hold public discussions, but the rectors of American University of Armenia, the Slavonic University, and the Komitas Conservatory were against it," Davit said.
Members of For the Development of Science movement are now drafting a statement summing up their two-month struggle.
Photo: Davit Petrosyan's Facebook page
If you found a typo you can notify us by selecting the text area and pressing CTRL+Enter