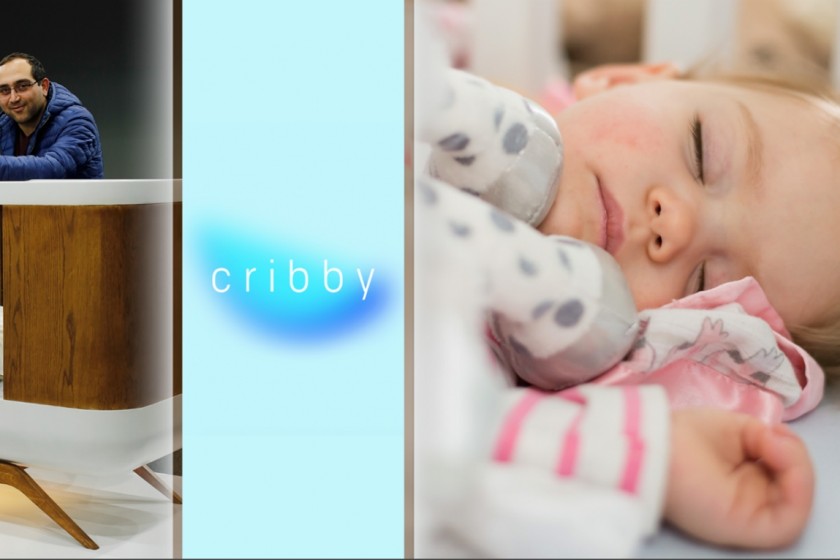 Armenian Start-up Cribby: Smart Crib Designed to Follow a Child's Development
By Mane Gevorgyan
Cribby is the first ever smart crib to make the lives of parents easier by monitoring the child from a distance, if needed.
This wooden crib has everything a modern parent would need: a scale, a built-in camera, a loudspeaker for talking to the child or playing a lullaby. It even measures room moisture, air temperature, and has light control sensors. All of this can be controlled via a smartphone.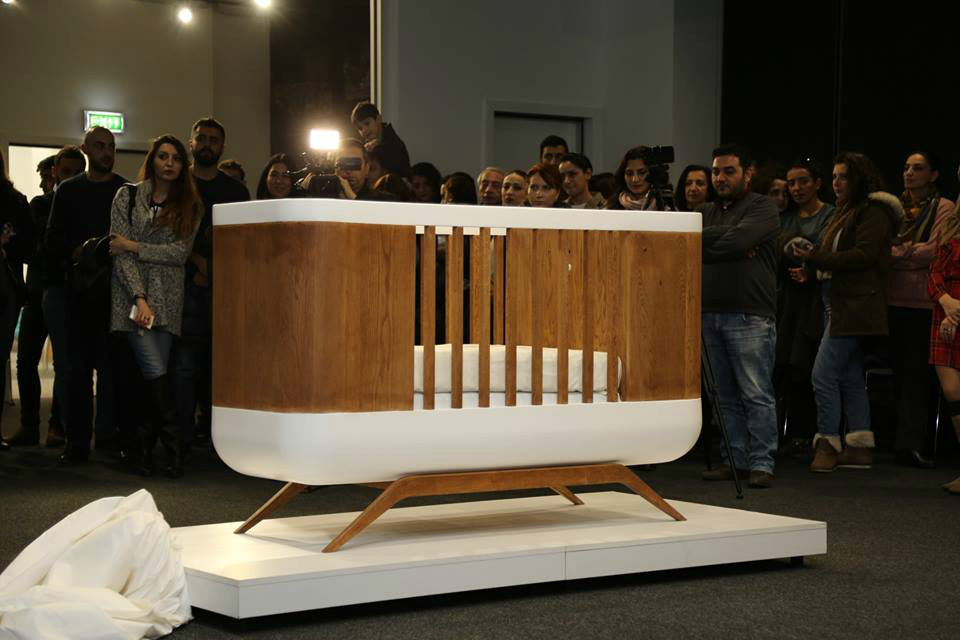 Gor Shahbazyan, who came up with the idea, is engaged in industrial design and has produced baby furniture since 2014. The furniture is manufactured by traditional technology, and is coated with natural wood, beeswax and vegetable oils.
Studying the market, Gor and his friends decided to join forces. They've presented the prototype of the crib. Sergey Navasardyan is the art director, while Ashot Gasparyan and Mher Sargsyan are engaged in programming. The crib is not yet ready for sale, but they decided to introduce people to the prototype to understand the next steps and make any necessary revisions.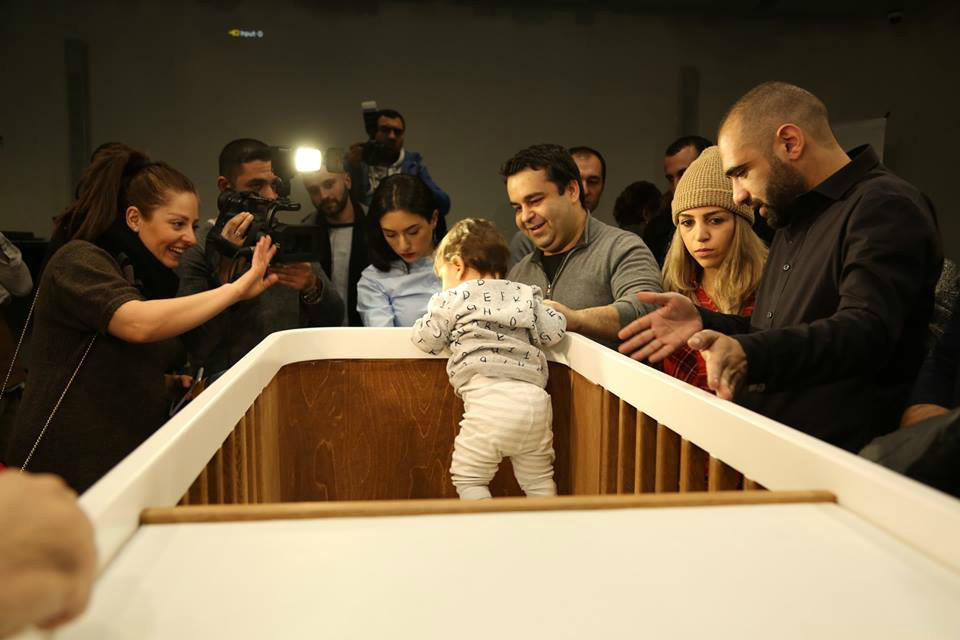 The crib is made of natural materials and cannot be rocked. Gor notes that he has been in the field for a long time and knows that cribs shouldn't be rocked.
"Doctors say rocking can cause headaches and nausea, things children cannot report. Psychologists say that when you rock children while putting them to sleep, the child tends to associate sleep with a particular act, and it hinders the desire of the child to sleep voluntarily," says Gor.
All the information the crib collects is securely stored in the 'cloud', with access available from different devices.
Parents can indicate their preferences for getting notifications (e.g. dipping temperatures or too much light falling on the crib). When parents are at work or in another room, they stay connected with their child and can respond rapidly to any incident.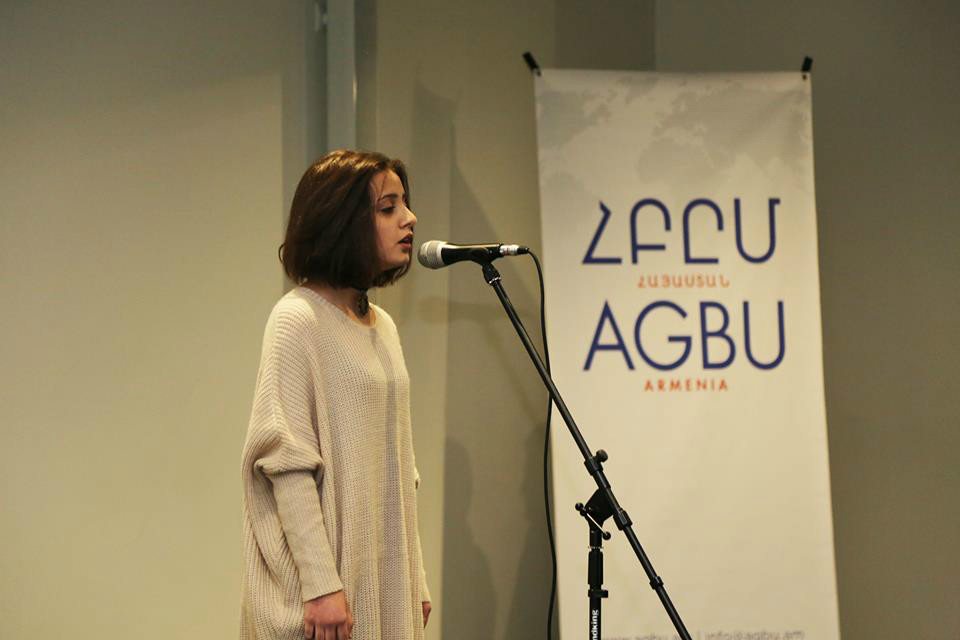 Parents can also remotely switch on a lullaby. The start-up aims at collecting lullabies of different nations and introduce babies to different cultures. Now they have nine lullabies ready, presented by the master of national wind instruments of Goght band Hayk Karapetyan and TUMO student Anna Mejlumyan.
Gor says in the future the system will work based on artificial intelligence, analyzing possible data and deciding, for example, when to switch on the camera and take some snapshots.
They also plan to add a possibility to measure baby's body temperature several times a day with laser or special thermal cameras. Thanks to this, when a child is in a crib and his fever grows, the parents will be alerted immediately through the phone. All this information will be kept in the cloud and, if necessary, shared with a doctor.
Data collection is prioritized. It is likely that in the future these data may, with parents' consent, be used to study a child's behavior in real-time. Perhaps one day these analyzes could be provided by the system itself.
Thanks to artificial intelligence, the crib will work with the "sleep mode", that is, activate only when necessary, to save energy and eliminate the need to charge the batteries.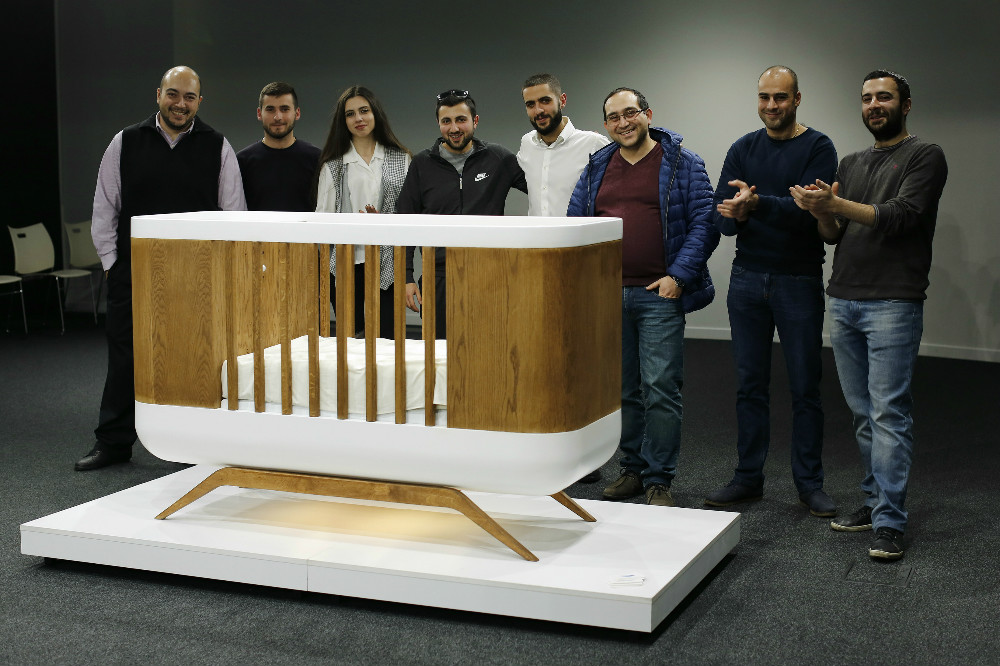 The authors say that the equipment attached to the crib is not harmful for the child, since they are WiFi receivers, not transmitters, and are much less harmful with their waves than a phone that works with 3G, for example.
Gor points out that the crib doesn't replace parents. It's a means of communication to solve the problems of distance and time. Parents can decide which functions to use and how to respond to received notifications.
If you found a typo you can notify us by selecting the text area and pressing CTRL+Enter