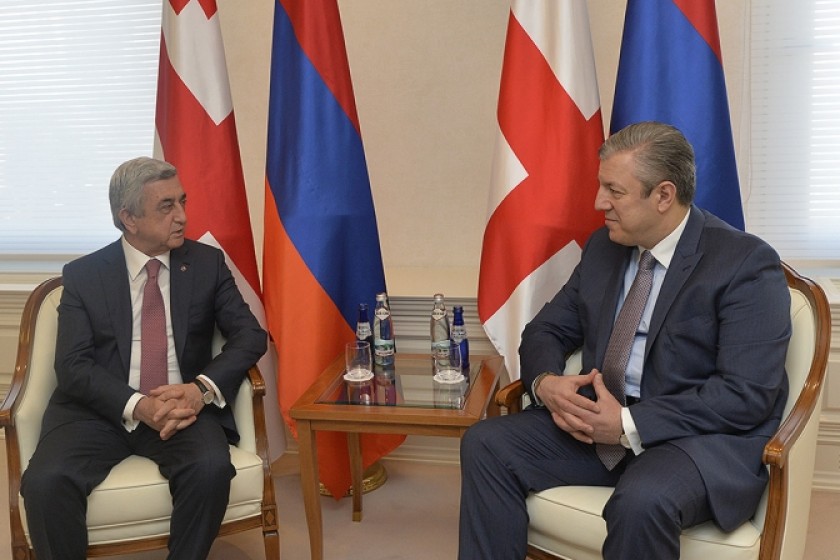 Armenian President, Georgian PM Reaffirm Cordial Relations
Armenian President Serzh Sargsyan wrapped up his official visit to Georgia with a private meeting with Georgian Prime Minister Giorgi Kvirikashvili today in Tbilisi.
Noting the deepening of relations between the two neighbors and increasing trade volumes, Sargsyan and Kvirikashvili said they were confident the new year would usher in even greater cooperation in tourism, the energy, IT and other sectors.
Kvirikashvili is reported to have said that even though diplomatic relations between the two countries were established 25 years ago, the history of contact between the two go back centuries.
The Georgian prime minister noted that those relations have always been cordial and neighborly.