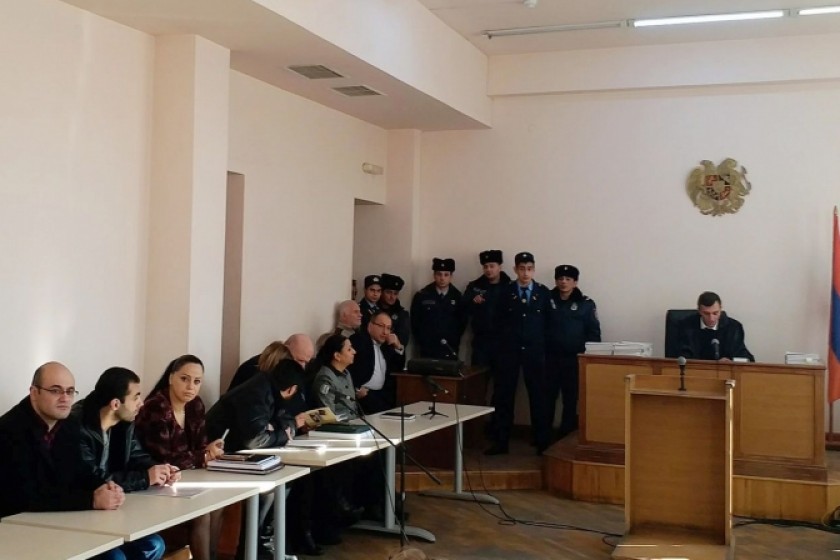 Defendant in Alleged Plot to Overthrow Government Continues Hunger Strike
Harutyun Saribegyan, one of the nine individuals, including a former Armenian deputy defense minister arrested in 2015 on charges of illegal arms possession and planning to overthrow the government in Armenia and now on trial in a Yerevan court, has stopped his water strike but is still on hunger strike according to his lawyer.
Saribegyan declared the hunger strike sixteen days ago in the Nubarashen Correctional Facility, arguing that he was being politically persecuted, and the charges levied against him, that he suggested the idea of shooting down the president's plane, are baseless.
It was on November 25, 2015 that Armenia's National Security Service (NSS) reported that it had uncovered a criminal gang in Yerevan that was planning to overthrow the government.