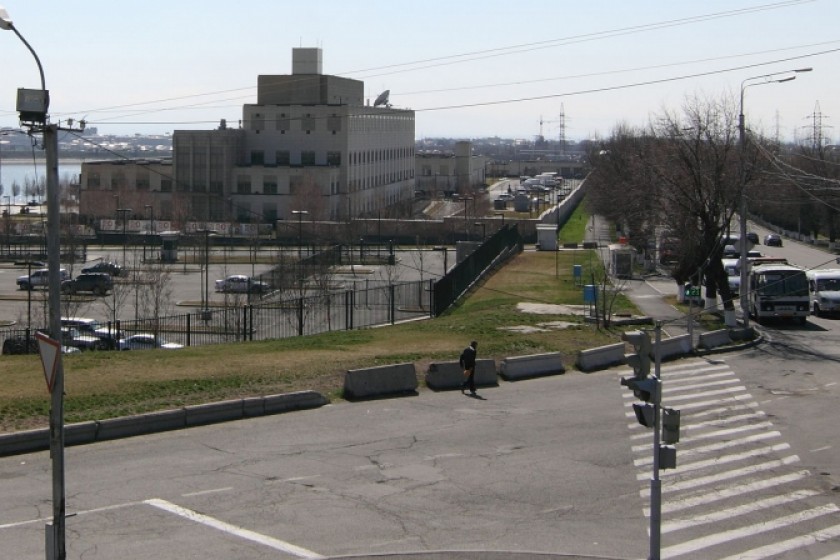 Armenia: Immigration Scam Targeting Syrian Refugees
The U.S. Embassy in Yerevan has warned Syrian refugees in Armenia about a scam promising them travel documents to the United States.
The warning, appearing on the embassy's Facebook page reads:
"The U.S. Embassy Yerevan wishes to alert Syrian refugees in Armenia of an ongoing attempted immigration fraud. Several Syrian families seeking to relocate to the United States from Armenia have fallen victim to a scam which consists of an individual promising relocation and refugee travel document services from U.S. Embassy Yerevan in return for a fee paid to this U.S.-based individual."
The embassy notes that it does not process any refugee travel documents.
"The perpetrators of this fraud may provide official-looking documentation, but it is fraudulent. We urge anyone interested in relocating to the United States to be vigilant for such immigration scams," the warning says.
The embassy encourages potential fraud victims to approach UNHCR. In addition, report any suspected fraud cases to the U.S. Embassy at YerevanFraud@state.gov. For additional information and counseling on refugee protection or documentation in Armenian, contact UNHCR Armenia. UNHCR has drop in hours every Monday and Thursday, from 3-5pm at 14 Petros Adamyan Street, Yerevan. For more information contact UNHCR via phone: 37410 56 47 71 or email: armye@unhcr.org.
For more information on proper immigration processes to the U.S., please use the following resources:
✔️U.S. Citizen and Immigration Service Website:https://www.uscis.gov/humanitarian/refugees-asylum/asylum
✔️U.S. Department of State, Bureau of Consular Affairs:https://travel.state.gov/content/travel/en/us-visas.html
✔️U.S. Refugee Admissions Program:https://www.state.gov/j/prm/ra/admissions/
✔️U.S. Embassy Yerevan Website:https://travel.state.gov/content/travel/en/us-visas.html